As soon as my Chinese level was good enough to understand normal, spoken Chinese, I started listening to native radio stations. At that time, I was living in Taiwan (and have now returned, but that's a different story) and just used normal, analogue radio, but later I also tried a number of online radio stations. Today, I almost exclusively use one, RTI, or Radio Taiwan International. In this article, I will introduce you to RTI and how to use it to improve your Chinese.
Note that what I write here is relevant for people who don't have any specific interest in Taiwan as well. Apart from learning Chinese, you can also broaden your horizons. In addition, this article is not only about listening to this particular radio station, but listening to radio in general,  something I highly recommend (see the list below).
First, though, I should tell you why I like RTI:
Note that this is a Taiwanese radio station, so the speaking is Taiwanese accented Mandarin. However, this radio station is suitable for any learner, simply because you should diversify the Chinese you listen to regardless of where you're currently learning. You don't need to speak like this, but you need to understand it. The website exists in two versions:
Please note: Since this article was written, their website has been updated and few of the direct links here work. However, rather than scrapping the entire article, I've kept it here since there are similar programs and radio stations out there (or sometimes the same, but you have to dig a bit to find them).
Chinese radio for background and passive listening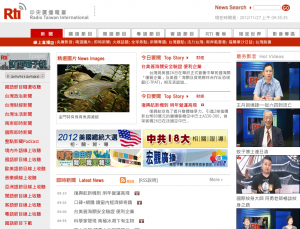 I have had this radio station on autostart every morning for close to two years. This way, I have to actively do something to not listen to Chinese. Sure, I can turn off the sound if I really want to, but a normal morning still contains Chinese. After getting to know the hosts who have programs roughly at this time, it's a pleasant way of waking up.
Here's a direct link to the RTI live stream:
If you want some suggestions for what to do when listening passively or why it's good to have Chinese in the background, please check my article series about improving listening ability.
RTI for active listening
One really good thing with RTI is that it provides large amounts of read news reports with transcripts. Here's where you can find the transcripts:
Recommended programs
Here's a short list of programs I like and that I think other people might find interesting as well. If you want to see a list of all programs (with downloadable versions of older episodes), click here. I should mention that I listen to these programs live most of the time. It's much more convenient to just have the radio on in the background all the time rather than actively having to download the audio. Still, always having a bunch of programs on your phone or mp3-player is essential (keep reading about this here: Make sure listening isn't a practical problem).
A few final words

For all the above-mentioned reasons, I think RTI is a very good source of learning for anyone from intermediate level and above. There's plenty of audio on many different topics. There are lots of news broadcasts with transcripts. I personally find the diversity to be RTI's strength, along with the availability and ease of access.
What radio stations do you listen to?

I want to broaden my horizons as well. What do you listen to? I'm particularly interested Mainland radio stations with more talking and less music, preferably about interesting topics (i.e. not only pop culture or talk shows). Please leave a comment below!
---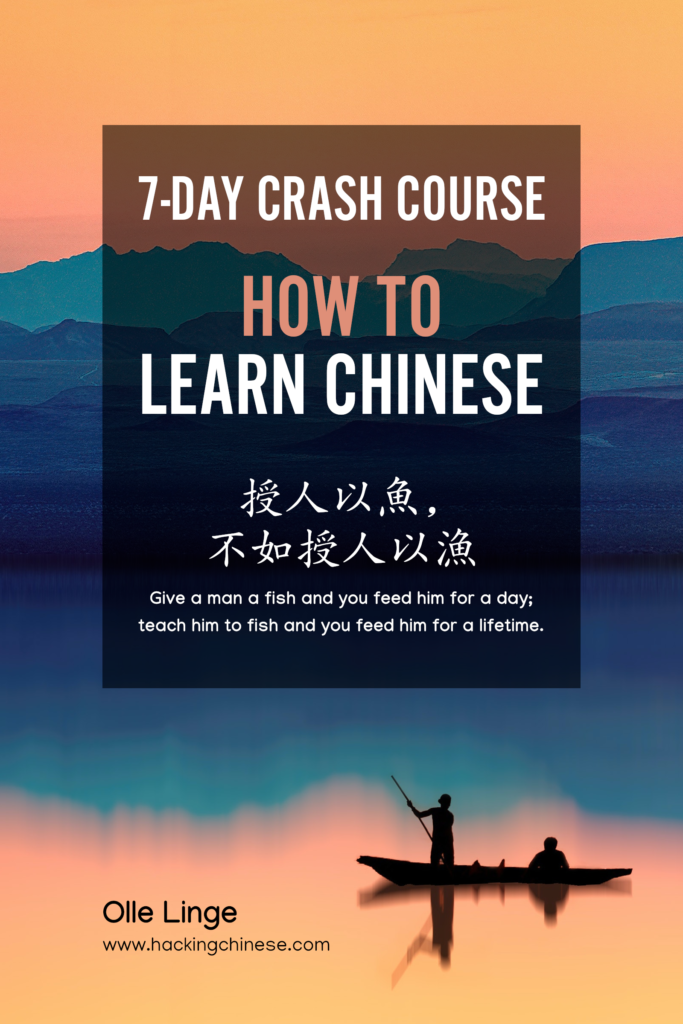 Tips and tricks for how to learn Chinese directly in your inbox
I've been learning and teaching Chinese for more than a decade. My goal is to help you find a way of learning that works for you. Sign up to my newsletter for a 7-day crash course in how to learn, as well as weekly ideas for how to improve your learning!