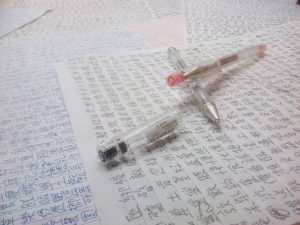 Learning most languages other than Chinese, handwriting is not a topic that requires specific attention. For example, I have learnt both English and French in school, but I have no memory of any of my teachers discussing how to write these languages by hand. To anyone who has tried learning it, Chinese is obviously different.
I recently wrote a long article about how to improve your Chinese handwriting, so this post will only describe the challenge designed to help you get started on implementing some of the things I wrote in the previous article. I strongly suggest you at least skim it before continuing. It answers questions such as:
Do I need to learn to write by hand?
What skills does handwriting in Chinese require?
How do I improve my handwriting?
What resources are there to help me learn?
Link: How to improve your Chinese handwriting
The challenge itself starts on November 12th (Monday) and lasts to the end of the month. Enrol in the challenge, set a goal for the period and start practising! If you read this article after the challenge is over, you can still apply the framework to your own handwriting in your own challenge.
Below, I will provide some suggestions for what to focus on and how to practise. First some instructions for how to join the challenge, which is completely free:
Hacking Chinese handwriting challenge, November 12th to November 30th
Hacking Chinese Challenges are about building language skills through daily practice and friendly competition. By focusing on one specific area of learning over a limited period of time, you will be able to learn more!
This how you sign up and join the challenge:
Sign up (using your e-mail, Facebook or Twitter)
View current and upcoming challenges on the front page
Set a reasonable goal (10-30 minutes per day depending on your situation)

Create a plan for what to improve (see below)

Report your progress on your computer or mobile device
Check the graph to see if you're on track to reaching your goal
Check the leader board to see how you compare to others
Share progress, tips and resources with fellow students
Please note: The challenge starts on November 12th, so even if you can join now, you won't be able to report progress until then.
How to improve your Chinese handwriting
Like I said in the introduction, I won't repeat what I wrote in the recent article about improving handwriting, but will merely give suggestion for how to approach this challenge. Here is my recommendation:
Choose your focus – As I wrote in the other article, handwriting is a complex task and there are many aspects you could focus on. If your main goal is to improve your recall of characters and how they are composed, you will use a very different approach than if your goal is to be able to write neatly (penmanship). I would argue that the former is more about vocabulary acquisition and falls into other challenges that focus on characters and words, so I will focus on execution here.
Benchmark your handwriting – Take a paragraph in Chinese and write it out by hand. I have included a sample passage below that can be used to compare with other students later if you so wish. Don't spend more time on it than you normally would on a piece of that length, just write it! Take a photo and either store it locally or share it in a comment to this post! You can also tag @hackingchinese on Twitter or post on my Facebook page. Of course, you don't have to share with anyone, but benchmarking is still useful.
Focus on our handwriting for the duration of the challenge – Instructions for what to keep in mind, how to practise and what resources are available to help you were published in the other article.
Benchmark your handwriting again – The challenge is not very long, so if your handwriting is already okay, I think it's unlikely that you will see major improvements over such a short period. However, the goal here is not to fix all your handwriting problems, it's to get you started on that path and make sure you have the knowledge, tools and methods for learning.
If you want to compare your handwriting to other students, please use this paragraph below. I have previously sent it out to many students, as well as some native speakers, and asked them to write it by hand. In an article later in the month, I will share examples of how people write this paragraph by hand!
Simplified:
你被关在一个小房间里。你并不记得发生了什么,也不知道为什么被关在这里。你以前从房门的窗口那儿得到食物,但是你用力敲门或者大叫都没有用。你决定一定要逃跑,要不然情况可能会变更不好。
Traditional:
你被關在一個小房間裡。你並不記得發生了什麼,也不知道為什麼被關在這裡。你以前從房門的窗口那兒得到食物,但是你用力敲門或者大叫都沒有用。你決定一定要逃跑,要不然情況可能會變更不好。
This is the opening paragraph of the first text game I wrote with Kevin over at WordSwing. You can read my introduction to the game here:
Preliminary challenge schedule for 2018
There will be one open and one focused challenge each month this year. The open challenge always starts the first each month, and the focused challenge starts on the 15th, running to the end of the month. Here's a list of preliminary target skills for the focused challenges:
February: Listening
March: Vocabulary
April: Reading
May: Writing
June: Pronunciation
July: Listening
August: Vocabulary
September: Reading

October: Speaking
November: Handwriting

December: Translation
---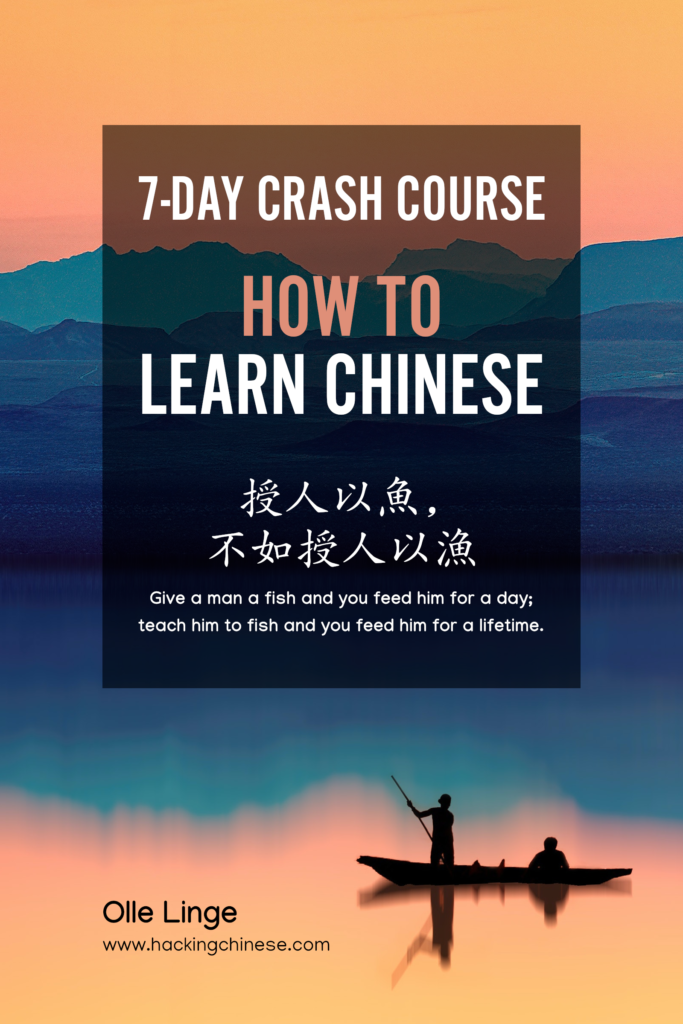 Tips and tricks for how to learn Chinese directly in your inbox
I've been learning and teaching Chinese for more than a decade. My goal is to help you find a way of learning that works for you. Sign up to my newsletter for a 7-day crash course in how to learn, as well as weekly ideas for how to improve your learning!