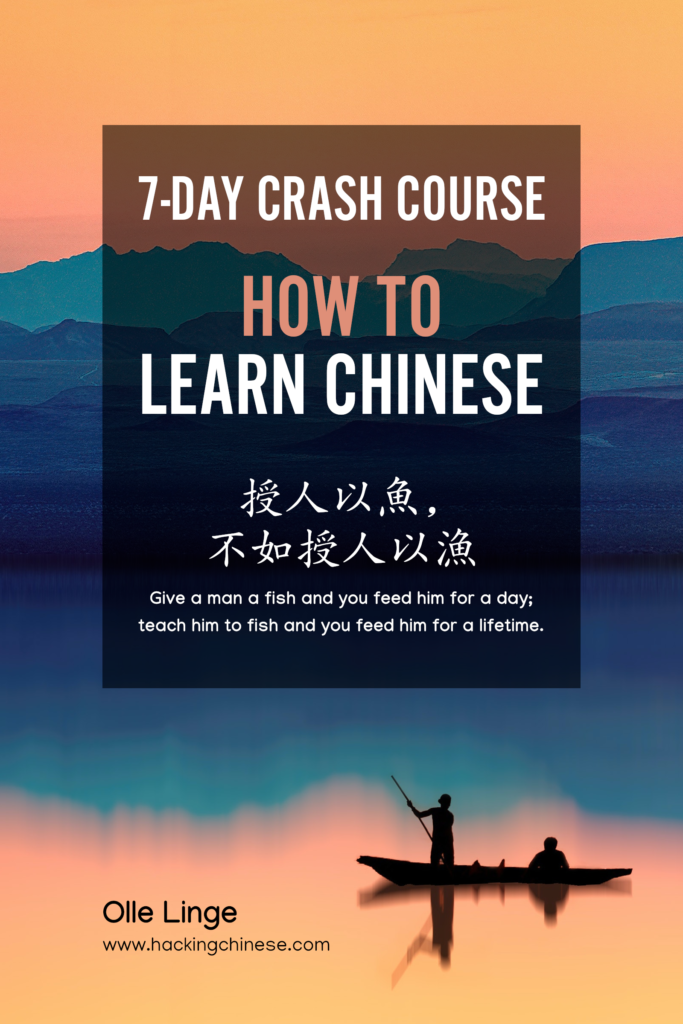 Tips and tricks for how to learn Chinese directly in your inbox
I've been learning and teaching Chinese for more than 15 years. My goal is to help you avoid making the mistakes I made and those I have seen other students make. Sign up for my weekly newsletter and get a 7-day crash course in how to learn Chinese!
---
On Hacking Chinese, I strive to answer the following questions:
How can you improve the way you learn Mandarin?
What's the best method to learn characters?
How can you get the most out of your course?
Which are the best learning tools and resources?
How can you become an independent learner?
How can you learn more in less time?
If you're new to Hacking Chinese, you probably want to check out the introductory article to your particular level. Each article contains some basic information along with important articles:
If you're looking for help with a specific skill (such as listening, speaking, reading, writing and vocabulary learning) or a certain area of language learning (such as study hacks, self-studying, immersion, mentality and planning), you can click the links I just provided or check the complete list here. Using the search box in the sidebar (bottom on mobile) is also a good idea! There's also a Frequently Asked Questions you can check out.
Check out the most recent podcast episode below (or all episodes here):
If you like Hacking Chinese, you can do several things to keep yourself updated or contact me.
Sign up for the newsletter (weekly updates and discussions)
Like Hacking Chinese on Facebook (discussions and questions)
Follow Hacking Chinese on Twitter (resources and news)
Support me (all articles here are provided for free)
Hire me (the mind behind Hacking Chinese)
Contact me (with ideas, suggestions or comments)
Share and enjoy (tell your friends about Hacking Chinese)
If you want to discuss things related to Chinese or learning Chinese, I suggest you head to Chinese Forums.