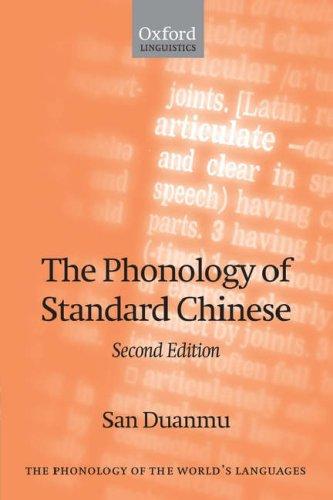 Title in English: The Phonology of Standard Chinese
Author: Duanmu, San (端木三)
Year: 2007
Pages: 361
Publisher: Oxford University Press
ISBN: 978-0-19-921579-9
Buy: Amazon
Tags: Standard Chinese, Phonology, Pronunciation, Theory
Level: Advanced students, anyone interested in linguistics
Taking the step from practical understanding of Chinese pronunciation to a more theoretical approach can either be hard and boring or challenging but entertaining, depending on who you are and how you go about taking the step. If you have a background in linguistics and read articles about phonology for fun, you only need an good introduction to Chinese phonology and you'll be fine. However, if you're not an expert in a related field already, understanding Chinese phonology might be very hard indeed. There are many descriptions about Chinese pronunciation for beginners and much more about phonology for those who are already experts, but there is little in between. If we want to bridge this gap, what should we do?
I think The Phonology of Standard Chinese by Duanmu San is the perfect choice for anyone who wants to add a theoretical edge to their knowledge about Chinese phonology, almost regardless what background you have. If you have some linguistics under your belt already, this book will take you into the fascinating world of Chinese phonology, but even if you have no knowledge at all, you will still be able to learn a lot, albeit with slightly more effort required (remember that Wikipedia is your friend).
Before I list the reasons why I think this book is excellent, I will say a few words about for whom it's excellent. This book is for advanced students and/or anyone who is interested in linguistics. This book will teach you very few things that are of immediate practical use, so if you're an intermediate student who want to polish your pronunciation, this is not the book for your. If you're interested in understanding the sounds of Mandarin from a theoretical point of view, then read on.
I have many reason for liking this book.
It's a brilliant introduction. I've read this book twice already, the first time being roughly a year ago when I wrote my bachelor thesis about tone instruction. At that time, I had read little theoretical literature about Mandarin and jumping straight into doctoral theses and scientific articles is quite difficult. I survived partly because of The Phonology of Standard Chinese since it helped me sort out the basic concepts.
It's well written, well researched and well presented. Put briefly, this book contains so much information that it's extremely hard to summarise. As a starting point for further reading, I can't imagine a better option. The author gives us a comprehensive overview of the topic and does so in a clear, eloquent way. The bibliography spans roughly twenty pages and there should be more to read than anyone could possibly desire.
The author tells a story. In this book, Duanmu doesn't merely present the current research and his own development of those ideas, he tells a story of how the understanding of the phonology of Standard Chinese has evolved. Of course, he puts the main emphasis on current theories, but he still enables the reader to follow along and understand why certain theories were abandoned or why the way linguists regard a certain concept has changed.
It's about more than just Chinese. I've always been a little bit interested in linguistics, but not very much. This is probably because I haven't had teachers who were able to present the subject well enough to attract my attention. This book does so, however. Reading this book makes me think that generative linguistics is pretty cool and something I would like to read more about. Also, the ideas in this book covers more than just Chinese. The author makes frequent references to English and other languages.
I think I've made my point. This book belongs in the bookshelf of any serious, advanced learner or anyone who is interested in phonology. It is a gateway to much, much more and possible the best introduction you can find. If you want to read more, you can always check the author's bibliography, which contains many articles and book chapters in PDF format, free for download. That's no substitute for reading The Phonology of Standard Chinese, however. The ideas in this book might be available elsewhere, but it's hard to imagine that so many ideas can be summarised on so few pages in a better way than this.
Appendix
If you want to know more about what this book is actually about, I've provided the chapter titles below. You can also check the book on Amazon, which offers a preview.
Chapter 1 – Introduction
Chapter 2 – The sound inventory
Chapter 3 – Combinations and variations
Chapter 4 – The syllable
Chapter 5 – Words and compounds
Chapter 6 – Stress
Chapter 7 – The word-length problem
Chapter 8 – The word-order problem
Chapter 9 – the -er suffix
Chapter 10 – Tone: Basic properties
Chapter 11 – Tone 3 sandhi (T3S)
Chapter 12 – Rhythm in poetry
Chapter 13 – Connected speech and other dialects
Chapter 14 – Theoretical implications
---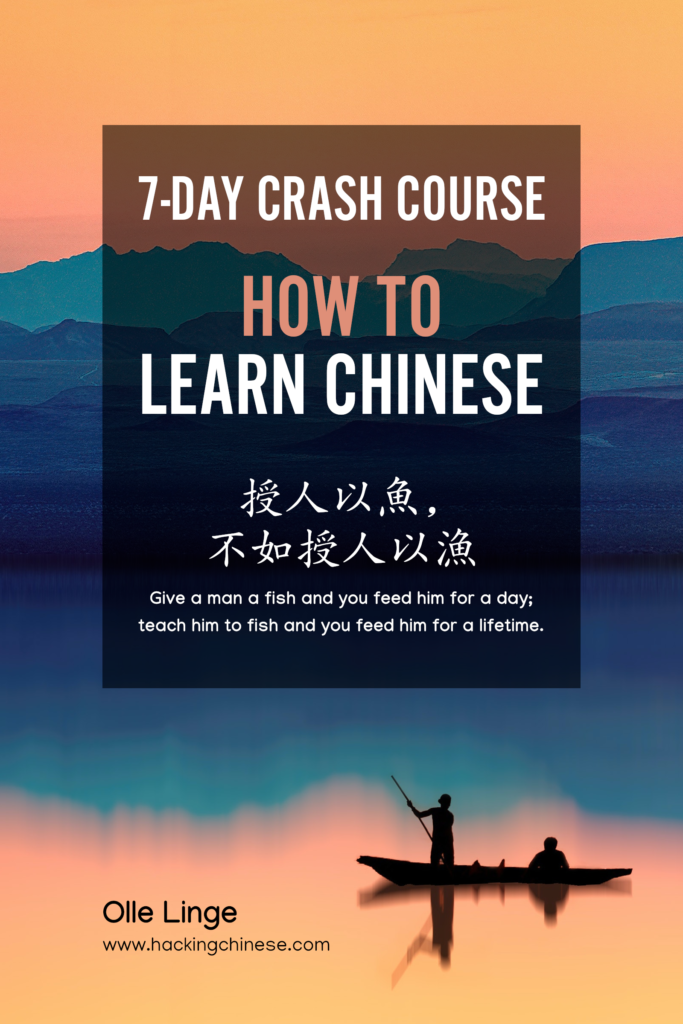 Tips and tricks for how to learn Chinese directly in your inbox
I've been learning and teaching Chinese for more than a decade. My goal is to help you find a way of learning that works for you. Sign up to my newsletter for a 7-day crash course in how to learn, as well as weekly ideas for how to improve your learning!