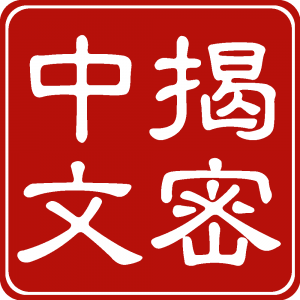 For many of us, a new semester has just started or is about to start very soon. Since late last year, I offer a video, audio and text course focusing on how to learn Mandarin, with the goal of helping you get the most out of your studying.
I have now added an extra component to the course to make it more accessible. It's a study checklist highlighting things you can to upgrade the way you study Chinese, including speaking, listening, reading, writing and vocabulary, as well as how to manage and plan your studying.
I also offer limited new-semester discount for the course! You get $10 off if you buy the course before the end of next Thursday (September 8th, 2016), Central European Time. To get the discount, please apply the following discount code in the cart:
kai1xue2
Read more about the course by clicking the link below, but I have also summarised the most important things in this post.
This course is the result of thousands of hours of work and just like the Hacking Chinese website, it's about how to learn Chinese in a better way. Unlike the website, though, the course is comprehensive, structured and has a lot more to offer than scattered articles. It represents my most complete attempt at helping others to learn Mandarin so far. The course contains:
15 video episodes highlighting the most important parts of the course, each with practical exercises and calls to action.
A 347-page e-book discussing all major aspects of learning Chinese in depth. This offers the structure the website doesn't really have.
Full audio version of the book allows you to listen to the book instead of reading, freeing up time you can use for learning Chinese instead.

New:

A checklist for learning in a better way summarising the advice given throughout the rest of the course.
Time limited new-semester discount

If you get the course before the end of next Thursday, you get $10 off (use the discount code "kai1xue2" in the cart). You still get all the content, of course, including the $100+ in discounts and coupon codes for various useful services, such as Pleco, Skritter and ChinesePod.
What does this course offer that the site doesn't already offer for free?
Good question! Zachary Danz, one of the first students to finish the course, summed up the difference between the website and the course as follows:
As someone who has followed Hacking Chinese for a long time, I couldn't be happier – I feel like I have the full picture of the message Olle has for Chinese learners, whereas before it was scattered and incomplete.
This course helps you connect the dots and avoids not seeing the forest for the trees. There is also a big difference between reading fragmentary articles that were written over five years without structure and using a comprehensive course containing video, text and audio.
---