This post is about advancing very fast when learning Chinese, provided that you have time and determination. Before I get into the details, I will present a short introduction. If you want to skip this, I suggest scrolling down to "a personal example" and start reading from there.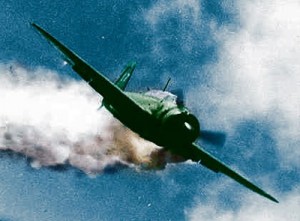 Learning as a collaborative construction project
There are several theories out there describing how to best learn a foreign language (or indeed to learn anything), and one kind of theory is usually referred to as sociocultural. In this tradition, learning is viewed as a sort of collaborative construction project, where the teacher uses scaffolding to create support for a student to attain ever higher levels of ability. When the student can stand alone on a new level, the scaffolding is simply moved higher up the planned tower of knowledge.
The construction work should then be focused on the appropriate level, meaning that it shouldn't be too easy (in which case the student already know what is taught and doesn't need scaffolding)  and not too difficult (because scaffolding can only reach to certain height above the students current level). The question this gives rise to is of course what is too difficult and what is too easy; what level of scaffolding is appropriate?
The answer is individual, but in this post, I'm going to share personal experience from how I tried to learn Chinese in a language environment which was way above my level, but which was still manageable and lead to quite good results. The title of this post includes kamikaze, which means that survival is not guaranteed and that this approach is not for everyone. However, I do think it is interesting and will be useful for people who think about what level of class they should choose when abroad, for instance.
A personal example
In the spring of 2009, I had studied at Wenzao Ursuline College of Languages (文藻外語學院) in Gaoxiong, Taiwan, for two weeks and I knew for sure that the class I attended in the beginning was too easy (i.e. I could handle it without any scaffolding whatsoever). Of course, it depends on what "too easy" means, but in this case I mean that I felt we spent too much time in class on things I already knew. I had the feeling that I could handle more difficult topics, I could swim in deeper waters.
Thus, I resolved to check what possibilities there were to alter my learning environment. It turned out I had two choices, either a slightly more difficult class (same book, but eight chapters further on) or a class twice as difficult (different series, but at least two books ahead). I didn't need to think long before deciding that the slightly more difficult one was out of the question, simply because it wouldn't make any significant difference. So, how about the significantly more difficult class?
I attended both classes to try and see if it would be possible to survive or not. The answer was a hesitant yes, I would probably survive, although the books they used was book five in a series I'd only managed to finish book three. In addition, they used real newspaper articles which seemed really daunting after only three semesters of Chinese.
Going kamikaze
Why "kamikaze"? Because doing something like that isn't simply immersion, it's like a combat diver attacking an aircraft carrier, but having the air tank removed and equipped only with a spoon to carve through the one-foot steel hull. Perhaps it's impossible to get all the way through, but something like that will at least make one really good at holding one's breath and carving.
In more practical terms, doing something like this requires determination and time, but it's definitely possible to survive, despite the "kamikaze" in the name. However, since there is a real risk of failure, I do advise caution if grades are important to you or if you don't feel that you have the time and motivation it requires.
I've done this kind of leap to much more difficult classes several times and it has worked out well every time, mostly because I spent twice as much time as anyone else in my class. Helpful teachers and friends are also invaluable. I call it kamikaze mostly because of the feeling I have when diving headlong into a project like this.
If it's so difficult, why do it?

One reason it's useful to take more difficult classes is of course that you are more or less forced to learn more, but that should be obvious and I don't feel that I need to talk about that. Another, less obvious, reason is that you get much more time to practise. Ask yourself these questions:
How much time do you usually spend listening to classmates at your own level speaking poor Chinese and making lots of mistakes?
What if all or most of your classmates are better than you? Wouldn't that reverse the situation, meaning that everything that's being said in the classroom is something you can learn from?
Each time I've made one of these kamikaze attacks on a new course, there has been a brief period at the beginning when I've been close to giving up. Then it slowly settles down and I feel that even though my Chinese probably has more holes in it that my classmates, I can at least participate at their level. I can follow what's going on. Towards the end of the semester, I've felt ready to move on. Doing this every semester might be very tiring, but not doing it at all would seriously hamper learning speed.
Don't just strive for height, broaden your base as well
One more word of warning. Don't make the mistake of thinking that just because you master something at a certain level, you master everything below that level. This is a dangerous misconception; I've often found that beginner and intermediate textbooks and courses have things to teach me, it's just that I don't want them to be my main source of learning. Even if you strive for the stars, be sure to spend a decent amount of time making sure to solidify your foundation.
Requirements and practical tips
Having done this kind of kamikaze attack several times, I have learnt something about the process itself and what it requires:
Time – First and foremost, you need lots of time. You will read texts that are way to difficult, you will have many more words to learn than those that your teacher will give as homework, you will struggle with things your classmates think are easy.
Preview – It is essential that you preview and that you preview thoroughly. In the beginning, you stand virtually no chance whatsoever to keep up if you arrive unprepared. Learn all the words before the class, read the text, work with difficult structures/words.
Be brave – Realise that it will be hard and don't expect immediate results. You're doing this because it's helpful in the long run, so you should look for rewards from a long term perspective as well.
Benchmark yourself – You will probably feel that your Chinese is quite lousy, because it is compared to your classmates. However, if you regularly measure your own progress, you will see that even though they might still be better than you at the end of the semester, you're a lot better yourself than when you started.
Don't neglect the basics – Even though you spend most of your time simply trying to survive, don't forget the basics. Don't skimp on pronunciation practise, for instance. Since you might be the only person in your class having a specific problem, it's not likely that the teacher will focus on that. You have to do that on your own.
Further reading
Below, I have selected and introduced four articles I think are important/helpful when using the kamikaze approach:

Conclusion
Figuring out how much scaffolding we need and how far we can reach with it takes self-knowledge and the will to try. I think the most common mistakes people make is that they don't dare to advance fast enough, even though they would be perfectly capable of doing so. I don't mean to say that everyone should start skipping textbooks, but provided you have the time and the motivation, don't stay at a level you already master.
Thinking to yourself that you can stay at your current level for just another semester is just a way of fooling yourself. You need scaffolding, but you don't need someone to hold your hand and take baby steps with you up the winding stairs of the pagoda of learning Chinese. You're an independent, adult learner. You set your own limits, you decide how far you can go.
---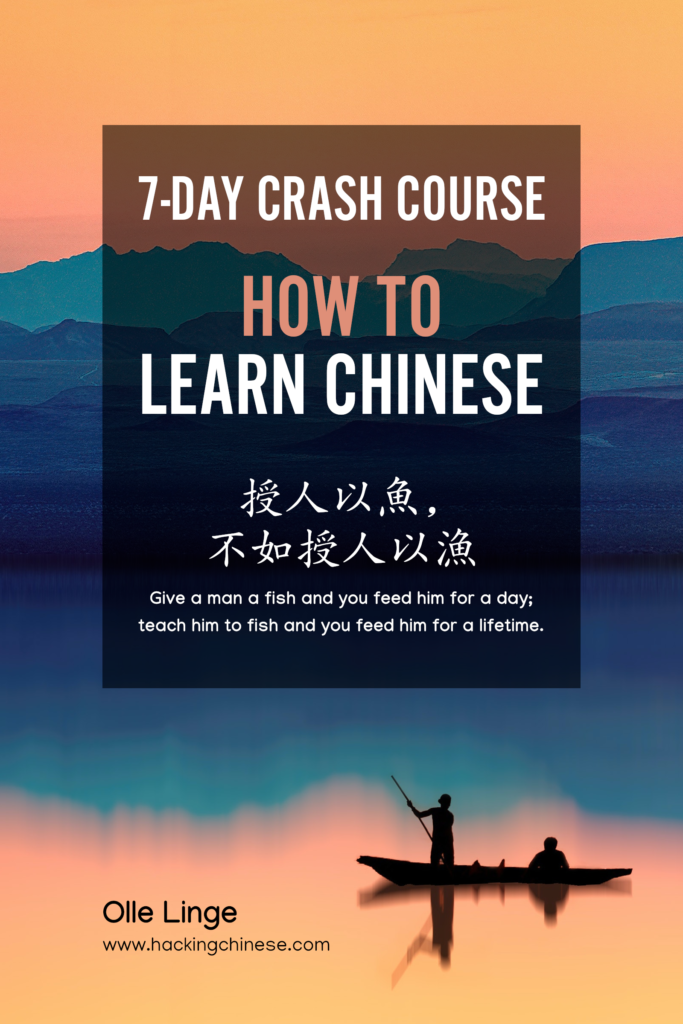 Tips and tricks for how to learn Chinese directly in your inbox
I've been learning and teaching Chinese for more than a decade. My goal is to help you find a way of learning that works for you. Sign up to my newsletter for a 7-day crash course in how to learn, as well as weekly ideas for how to improve your learning!