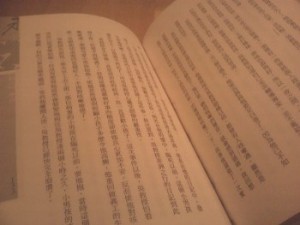 Reading is one of the most important activities when learning a second language. It's an important source of vocabulary, and compared with listening, it offers you much more control over your learning.
You can read at your own pace and looking up things is considerably easier than when listening. There's also a lot more written material available for learners.
Extensive reading challenge, November 10th to 30th
This month's challenge on Hacking Chinese is about extensive reading. That means that you should read as much as you can, preferably about different topics and in different genres, rather than spending too much time trying to understand everything in a short text. Quantity is king.
If you want to know more about the challenge, click here, or if you want to know more about Hacking Chinese Challenges, check this. You can also sign up for the reading challenge directly here.
What should you read?
Just like I did for the listening challenge (The 10 best free listening resource collections for learning Chinese), I'm going to try to offer some free resource collections you can use. I have now collected almost 290 resources for learning Chinese, all sorted and tagged for your convenience. 79 of them are about reading.
Below, I will introduce the best free resource collections available. Here, "resource collection" means a site that offers a large number of texts, so each of these potentially offer hundreds or even thousands of hours of reading! Note that some great resources such as graded readers have been excluded because they are not free. Check out the complete list here.
This is what I did to generate this list (you can generate similar lists tailored to your needs by heading over to Hacking Chinese Resources):
The 10 best free reading resource collections
Below, I have listed the best ranked resource collections, along with a direct link to the collection, a short introduction written by the person who submitted it and a link to the resource so you can vote/comment on it if you want to. If you have other resource collections, please share them! If you need an invite to Hacking Chinese Resources, let me know!
1.
Chinese Text Sampler: Readings in Chinese Literature, History, and Popular Culture
(beginner, intermediate, advanced, submitted by Mike Love, vote/comment)
A carefully chosen selection of 80 significant Chinese texts for students wishing to develop their reading skills while improving their cultural literacy. Includes classical and modern Chinese literature, historical documents, song lyrics, children's stories, and lists of commonly used characters, idioms, and proverbs
2.
Marco Polo Project – read and translate new writing from China
(advanced, submitted by Julien Leyre, vote/comment)
The Marco Polo Project is a digital community reading and translating new writing from China. The website proposes a diverse and original selection of new Chinese writing by independent journalists and intellectuals, with bilingual titles and tagging. Users can contribute to the translation of these articles, read a bilingual versions of those already translated, or use the website for Chinese reading practice.
This is a great repository of short stories for beginner and intermediate learners. Some of them also have audio and all have translations to English and word lists! I would be a little bit careful with trusting their difficulty ratings, though, I checked some stories that were meant to be beginner-intermediate that were definitely too hard form most students in this range. Still very good resource, though.
4.
纽约时报中文网 国际纵览 (New York Times, Chinese)
(advanced, submitted by me, vote/comment)
This is the Chinese website of the New York Times. It obviously contains large amounts of reading material about current issues as well as other things. The articles are available in both Chinese and English, and there is even an option to turn on parallel reading (Chinese on one side, English on the other). I can think of few better ways of easing yourself into reading Chinese news! Try using a pop-up dictionary like Pera pera as well.
5.
Chinese Text Project (classical Chinese)
(advanced, submitted by me, vote/comment)
The Chinese Text Project is a web-based e-text system designed to present ancient Chinese texts, particularly those relating to Chinese philosophy, in a well-structured and properly cross-referenced manner, making the most of the electronic medium to aid in the study and understanding of these texts. Note: I realise that this might not be the best resource for an extensive reading challenge, but it's still a great reading resource!
6.
Chengyu stories, chinese idioms – Chinese-Tools.com
(beginner, intermediate, submitted by me, vote/comment)
Chinese Idioms or Chengyu are short sayings usually consisting of four characters. Unless you know the story and its common usage, a Chengyu will sound like random nonsense. Here are some Chengyu stories, as taught to chinese students, with pinyin and chinese annotation.
7.
好讀 (E-books in traditional Chinese)
(advanced, submitted by me, vote/comment)
This site contains a huge amount of e-books in traditional Chinese. My guess is that downloading and reading them without having the original text might be illegal, but even so, it's often great to have an electronic version of a book you're reading in print. This allows you to find passages by searching, copying words and sentences into your SRS and so on. There are also some audio books here (recorded by amateurs, mostly).
 8.
ChineseLevel – Test your Chinese level, improve your reading, measure your progress
(beginner, intermediate, advanced, submitted by me, vote/comment)
This is a really cool website that assesses your reading ability and then offers reading suggestions based on your estimated vocabulary knowledge. I haven't used this enough to figure out how accurate it is, so if anyone has used this more than a few times, it would be great to hear what you think about it!
9.
煎蛋:地球上没有新鲜事
(intermediate, advanced, submitted by me, vote/comment)
This website contains a lot of short and easy-to-access articles about science and technology related articles (although they are usually very lightweight, you don't need to actually be a professional to understand this). There are lots of sections on this site and I want to point to one in particular (apart from the front page). 小学堂 explains different science-related questions, such as how do scientists deduce the age of planets, where does the water on Earth come from and why is spicy food spicy?
10.
中文阅读天地 (University of Iowa)
(beginner, intermediate, advanced, submitted by me)
This site contains a huge number of lessons, complete with texts, vocabulary, audio, exercises and much more. And it's all free. Note that if you want to get the intermediate and advanced material, you need to click the appropriate link in the top navigation (it wasn't possible to link to a main page or portal of some kind, doesn't seem to be one there).
Conclusion
There's a lot of great reading material out there, all free. As I mentioned, though, some of the greatest reading material, especially for beginners, isn't free (textbooks and grader readers). For suggestions, check the article from last week.
If you have suggestions for other reading resources, please share in the comments! Please include whom the resource is for and a brief introduction so I can share it on Hacking Chinese Resources. Later this week, I'll post an article about how to increase the time you have available for reading, stay tuned!
---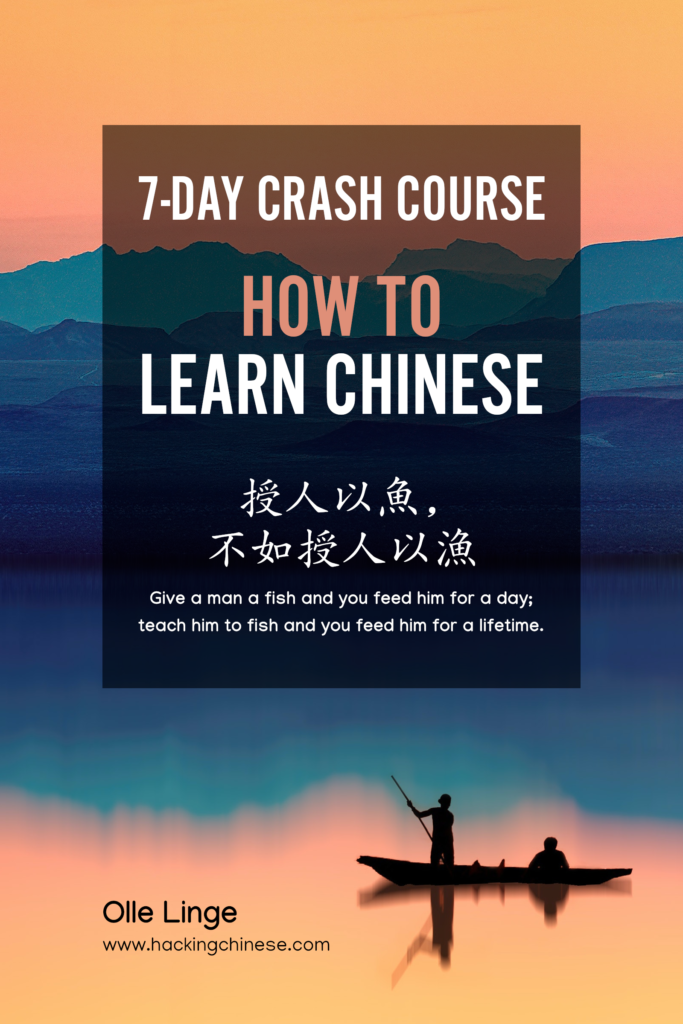 Tips and tricks for how to learn Chinese directly in your inbox
I've been learning and teaching Chinese for more than a decade. My goal is to help you find a way of learning that works for you. Sign up to my newsletter for a 7-day crash course in how to learn, as well as weekly ideas for how to improve your learning!