In order to learn Chinese, there are a wide range of things we need to study. Some are very demanding (writing, active listening), some relatively monotonous (entering new vocabulary, reviewing old vocabulary), others aren't actually studying, but still beneficial (finding suitable reading material, reading articles on Hacking Chinese), yet others are fairly passive and can be combined with other activities (background listening, passive listening). Perhaps the most overlooked kind of studying is that which doesn't really feel like studying (listening to music, playing computer games, doing sports).
These all require different levels of productivity. Sometimes, we are full of energy and feel that we can do anything, but sometimes we feel listless and when we try to write an article or transcribe a dialogue, it simply doesn't work.
If you don't feel up to it, don't do it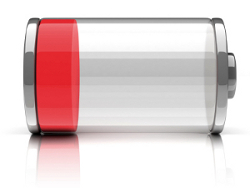 In order to invest thousands of hours into learning Chinese, you need to either enjoy what you're doing or be very masochistic. Not only does studying become a pain if you don't enjoy it, but studies also show that being interested in what you're doing and enjoying while you learn is of paramount importance for your study results. Therefore, if you planned to do something, but then figure out that you don't have the energy required, you shouldn't force yourself. Generating negative feelings in connection with learning Chinese is dangerous and counter-productive.
If you don't feel up to it, do something else instead
However, just because you don't feel up to spending an hour transcribing a dialogue or writing an article on Lang-8, that does not mean that you should play games on Facebook or idly browse the internet instead. No, you should instead try to find something else to study, something that matches your current productivity level. This is the true topic of this article. Maximising output is about being able to find something suitable to study for any given mental state or level of productivity.
If you have to do it anyway, choose the best time
Before delving deeper into different kinds of tasks and how to rank them according to productivity level, something should be said about procrastination. If you have tasks you really have to do, either because you think they're essential to your language learning or because of curricular pressure, you can't simply choose other tasks, at least not all the time. However, if you start with your assignment well on time, there's usually enough time to allow some flexibility. If you just can't concentrate on learning complex grammar right now, perhaps after lunch or before dinner will be better?
This is not an excuse to postpone indefinitely, it's about knowing yourself. If you know that you become very tired after meals, don't place heavy tasks like active listening or writing articles directly after lunch. If you know that you're usually very productive for a few hours after waking up, try to use that time to get these things done instead. This is related to what I've written about time quality earlier, but is more closely related to your own emotional state, rather than external factors.
In essence, you should choose the task that most closely matches your current productivity level and mental state.
This means that you might have to do things you don't feel up to sometimes, but that's difficult to avoid if you have exams and homework assignments.
Productivity levels vary over time
Although people are certainly different in this regard, productivity levels vary over time, both in the short and long term. Personally, I know that I'm very productive before lunch (this article was written around eight o'clock on a Sunday morning) and after midnight. On the other hand, I know that time between lunch and dinner is much less productive for me, and the closer to five o'clock it gets, the more prone to procrastination I become.
Productivity levels also vary in the long term. If I'm busy with other things that require productive output of some kind, I have less energy left for demanding study tasks. If studying Chinese is the only thing I'm doing at the moment, this usually isn't a problem, but it still might be. Almost everything in our might influences how productive we feel (particularly social life). Therefore, understanding yourself is necessary if you hope to optimise your studying.
Tasks requiring low productivity levels

Regarding tasks requiring low productivity levels, I think it's important to always know what you're going to study next. You can keep post-it notes on your desk or have a text file on your phone, it doesn't really matter what you do, but having a list of things to study is necessary. Why? Because determining what you want to study requires productivity/creativity in itself! If you don't have that, how are you supposed to know what to study? Here are a few things I can do almost regardless of how listless I feel:
Review vocabulary – Make sure to timebox if it's hard to concentrate or if you feel tired
Edit vocabulary definitions – I routinely mark and update flashcards with new info, example sentences and so on
Find, download or manage audio – Do you have relevant audio on your phone? If yes, you can always get more.
If these things are too demanding or you find them too boring to cope with, then try the following (but don't do this all the time, know yourself well enough to know when you're procrastinating and when you are realistic):
These are just examples, of course. What you personally think is demanding isn't something I can comment on, but the above examples are based on my own experience. For instance, music is something which makes me more energetic, so using music almost never fails. This might not be the case for you, but I hope you understand the principle.
The most important thing of all: When you feel tired, don't stop studying, study something else instead

If you take one thing with you from this article, I'd like it to be this: The next time you feel tired while studying Chinese and feel like giving up, don't simply put down the book and go on Facebook or similar. Instead, find something else you can study which is more suited to your current emotional state. It might be something which doesn't feel very serious (such as music), but it's still exposure to Chinese, something you need more of. In any case, it's much better than doing nothing!
---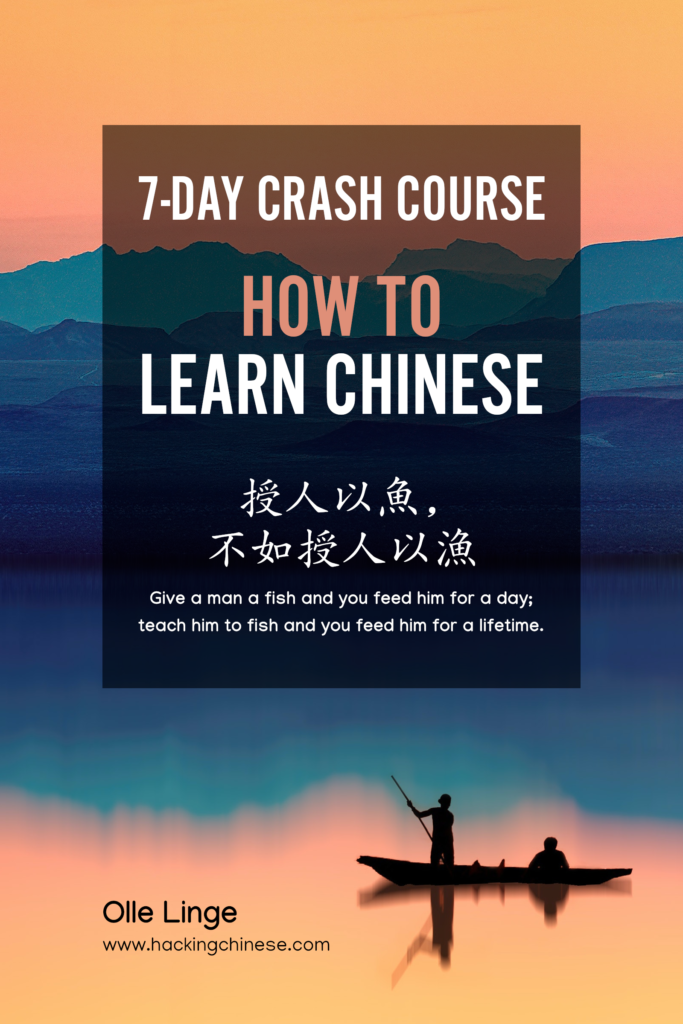 Tips and tricks for how to learn Chinese directly in your inbox
I've been learning and teaching Chinese for more than a decade. My goal is to help you find a way of learning that works for you. Sign up to my newsletter for a 7-day crash course in how to learn, as well as weekly ideas for how to improve your learning!