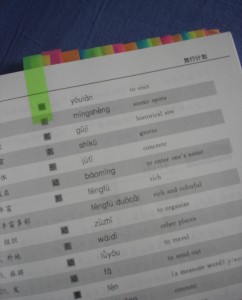 Anyone who has spent some time thinking about and experimenting with how to best learn new words will realise that rote learning isn't a great idea. I remember teachers in elementary school recommending me to use the word list in the book, cover one column with a piece of paper, look at the other and see if I remembered the words thus hidden by the paper. If not, peek and try again. This is horribly ineffective and any other way is likely to be better.
But isn't that what spaced repetition is all about?
I have said that spaced repetition software is the best thing since sliced bread, but isn't flashcards and spaced repetition just another form of the rote learning from elementary school described above? Sure, we use a fancy computer program now, but what makes this the best thing ever (at least since sliced bread was patented), while the scenario in the previous paragraph should be avoided at all costs? I think there are two major differences. Before that, though, I'd like to link to some more basic articles about spaced repetition here on Hacking Chinese:
More about spaced repetition on Hacking Chinese
Spaced repetition is about repetition, not learning
The main function of Anki or other similar programs is repetition. They allow you to maintain words that you have previously learnt and they allow you to do so without wasting too much time. I advice against using SRS to learn the words in the first place, so don't just import a hundred new words and go through them until you know them, because that would indeed be repeating the same mistake as we've looked at above. Instead you should spend some extra time and use smart and carefully thought-out methods to learn the words as efficiently as you can. Looking at character components and individual characters to learn words very fast is a good way to do it. I have also written an article about how to learn Chinese characters as a beginner.
The point is that you use one method to memorise the words when you first encounter them, and then you use spaced repetition software to help you remember them afterwards. The program will remind you roughly when you are about to forget a word or a character; ideally you review the flashcard the second you would have forgotten it if it hadn't popped up.
Don't go on tilt when reviewing flashcards
If you're serious about language learning, you will inadvertently end up with quite a number of flashcards, and sometimes you just don't have time to keep the queue down. Cards pile up. When you finally sit down to tackle the problem, it's easy to go on tilt and simply try to hack one's way through the heap of cards, and when you realise that you've forgotten a certain card, you simply hit "again" and wait for it to turn up again. You're on tilt. The likelihood is that you still won't know the word, or that you will have forgotten it again a few minutes later. Don't do this, this is falling into the same pit as we've talked about before.
When you answer a card incorrectly, try to be honest. Sometimes, you might miss a word because you simply made a mental blunder, misread the card or something. Do you honestly believe that you actually know the card in question? If yes, then by all means, hit "again" (or even "hard" if you really know the word and just misread something) and keep going, you should be fine. But if your answer is wavering or a bit uncertain, you should stop and examine the flashcard more carefully. If you don't want to interrupt the flow of reviewing cards, simply suspend or mark the card and look at it after you're done with the reviewing. Anki has a very useful system to detect leeches, use it! In fact, this kind of feature is a warning system. If the alarm goes off, it means that you're doing something horribly wrong and you need to change strategy. You can read more about leeches and how to kill them in an upcoming article..
Conclusion
My conclusion is that spaced repetition, if done correctly, isn't rote learning. Rote learning means that you associate A with B simply by repeatedly seeing or hearing the connection until you can remember it. Spaced repetition is about first learning something and then using software to review and enhance the connections you've already made. It's simply a way to refresh what you already know, to enhance pathways and links between different parts of the web of Chinese in your brain. Spaced repetition software can be used to maintain and strengthen these links, but it shouldn't be used either for building them in the first place or repairing them if they fall apart. Use your toolkit and mnemonics for those situations instead!
---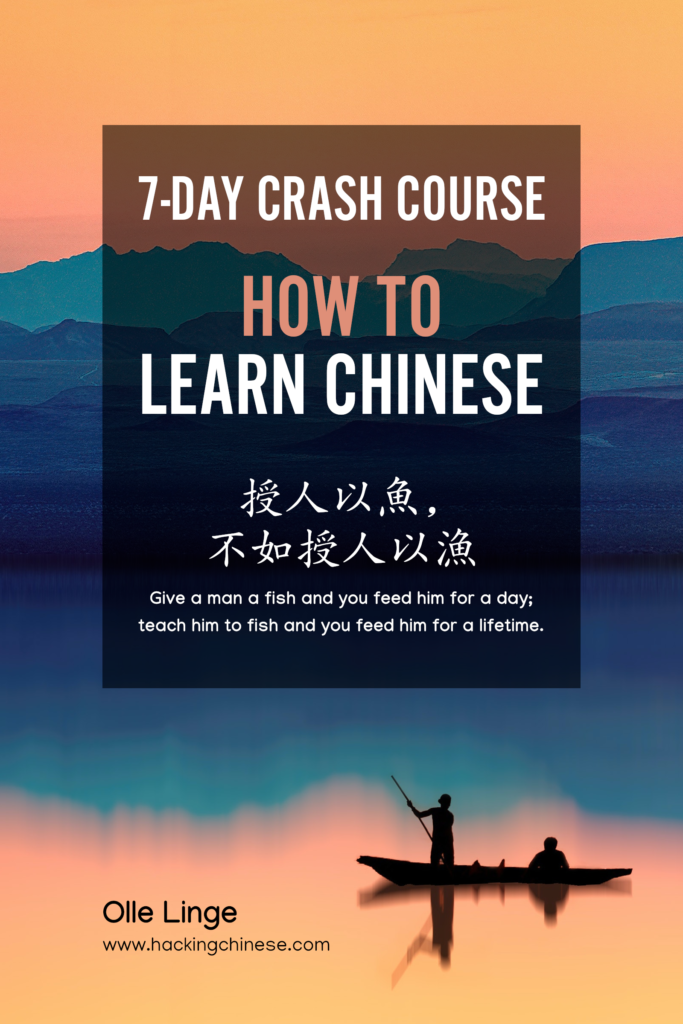 Tips and tricks for how to learn Chinese directly in your inbox
I've been learning and teaching Chinese for more than a decade. My goal is to help you find a way of learning that works for you. Sign up to my newsletter for a 7-day crash course in how to learn, as well as weekly ideas for how to improve your learning!