Note: This is an old review of Skritter from 2013. It is horribly out of date and since I still use Skritter seven years later, I have written a new, updated version. I keep this one here for web archaeologists to ponder over. Link to new review:
Skritter review: Boosting your character learning (2020 edition)
Skritter review: Boosting your character learning (2013 edition)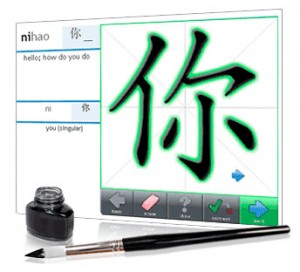 A quick search on online offers a plethora of different websites, programs, apps and services that all promise to teach you Chinese characters. However, over the years, I've found very few products I want to recommend to others. Skritter is one of them; welcome to my Skritter review!
Skritter review: Boosting your character learning

I started using Skritter about a year ago and I have been using it regularly ever since, with only occasional periods of laziness when exams and major reports are due.
To put it very briefly, Skritter is an app (for your phone or computer) that allows you to practise writing Chinese characters by hand. Not unique, you might say, but wait, It offers you feedback on your writing!
Skritter is a spaced repetition software, which means that it will serve you the words you need with carefully calculated intervals to maximise your learning efficiency. Which words you actually study is up to you, of course. You can add your favourite textbook or just interesting characters you want to study.
Unlike any other software I know, Skritter tells you if you're correct or not. It will guide you through the standard stroke order and character composition if you forget how to write a character. If you write a stroke in the wrong location or direction, it will tell you so and show the right way of doing it.
Skritter has a freely available scratchpad where you can write any characters you want.
Try writing Hacking Chinese with characters here!
The main reason I recommend Skritter
I will go into more detail below, but before I do that, I'd like to state the main reason I'm recommending Skritter. I'm a fairly advanced student by now, but even if I'm enrolled in a master's program taught entirely in Chinese for native speakers, I still use a computer to write Chinese 99% of the time.
This is very bad if you have in-class exams that require you to write long answers by hand. I'm also a teacher of Chinese and as such, I need to remember how to write characters by hand. I also think that knowing how to write characters is an important part of knowing Chinese, but that's my personal opinion and not something I'm going to force either on you or my students.
The reason I want to recommend Skritter is that it's part of the most efficient solution to build and maintain the ability to write Chinese by hand. Most foreign adult learners can't walk the long road to written proficiency and mimic the learning process of native speakers.
That requires more than twelve years of language heavy education (grades 1-12) and most of us neither want nor have the time for that. I believe that Skritter, mnemonics, sensible character learning and communicative writing is the way to go.
Skritter is fun and addictive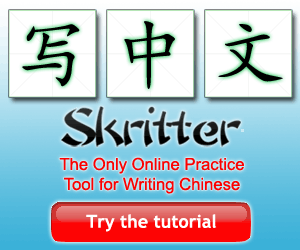 Another important point any Skritter review should bring up is that it's fun and not a little addictive.
It's probably bad to be addicted to StarCraft 2 (even if you play only in Chinese) if you have tons of other things you ought to do instead, but being addicted to learning characters is great!
Learning should be fun and Skritter is definitely more fun than writing lots of characters on a blank sheet of paper.
Part of the fun is that Skritter offers direct feedback and measurable progress. It's not a game, but it feels like one at times. How many characters can you learn this week? Can you you get the number of correct answers higher than last week?
Skritter review: Who is it for?

If you look at the official material, Skritter seems to be for everyone because that's the way it's marketed. That is mostly true, but I would like to add that you should have access to one of the following to make Skritter worthwhile:
An iOS or Android smartphone
A writing tablet for your computer
Of course, you can write character with your mouse or a trackpad or whatever, but I feel that that defeats the purpose of handwriting. If you plan to use your computer, buy a writing tablet (it's not that expensive). If you have a smartphone, use that. Having vocabulary in your pocket is great!
I would say that Skritter is equally useful for beginner, intermediate and advanced students, or at least I find it very useful now (I know around 5000 characters) and I would be very happy if I could send Skritter back in time to when I started learning Chinese.
However, if you are a complete beginner and study only traditional characters, I don't recommend using Skritter until you know more about strokes and character composition.
The app is mostly geared towards the mainland and simplified Chinese. Of course, it has a traditional version, but there are some problems. For instance, the pronunciation is always Mainland Chinese and you can't change that, not even manually. This will be very confusing for beginners in Taiwan. Once you have reached a more advanced level, you probably want to learn both anyway.
How does Skritter work?

The goal with this article isn't to publish Skritter's feature list or manual, so rather than talking about how the program works, let's have a look! Here are a few videos that show you how it works much more effectively.
First, an official video just to show you what it looks like:
And another official one for the app:
And finally a demo of the web interface I also use a lot:
Skritter review: Extra features
Apart from the core functionality of Skritter, there are a number of useful features, including user-created vocabulary lists, mnemonics you can share with others, detailed statistics of your own studying (key for the game-like feel), example sentences and an excellent blog about learning Chinese.
How do I use Skritter?
I only use Skritter for handwriting. I think Anki is a superior program when it comes to SRS in general. However, if you want to keep everything in one place, then of course you can use Skritter for learning tones, definitions and so on, too.
How should you use Skritter?
The obvious way of using Skritter is to supplement your normal studying. You can probably find the vocabulary to your textbook online (it's probably already available in Skritter) and that's a logical place to start.
How do I get it?
You can download Skritter from the official website and use it for free for a week. You can then keep using the service for free, but if you want to add more words, you need to subscribe. In other words, you can keep reviewing what you have already learnt for free forever.
Skritter review: Minor problems and inconveniences
Naturally, no product is perfect and Skritter is no exception. Apart from the problem with traditional characters mentioned above, I have one major complaint about Skritter:
Coming from Anki (another spaced repetition software), I must say that the vocabulary browser and editing functions are too limited. In Anki, you can do almost anything you want, but in Skritter you're limited to using the built-in interface. To be fair, Anki is unique in this regard and most other vocabulary services have interfaces on the same level as Skritter.
Conclusion of my Skritter review

Skritter is a really useful app. It's part of the most efficient way of learning characters that I know of and I wish that I'd started using it earlier. It's a valuable resource for anyone who wants to boost their character knowledge, including the full range from complete beginners up to Mandarin teachers. Skritter is a program I use daily and I think it's likely to remain so for a very long time!
---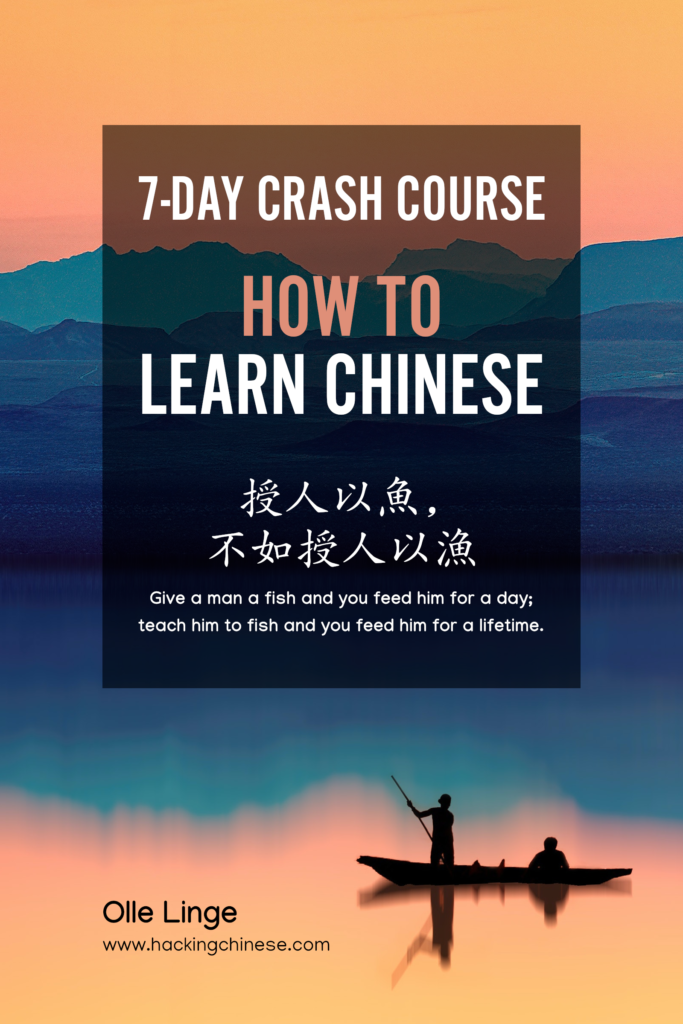 Tips and tricks for how to learn Chinese directly in your inbox
I've been learning and teaching Chinese for more than a decade. My goal is to help you find a way of learning that works for you. Sign up to my newsletter for a 7-day crash course in how to learn, as well as weekly ideas for how to improve your learning!