These are turbulent times and an increasing number of people around the world are stuck at home, some of them with more time on their hands than usual. At the same time, the need to understand Chinese and China has never been more urgent.
I launched Hacking Chinese ten years ago with the goal of helping people learn Chinese in a better way. While I can't do much to improve anyone's situation in general, I can maybe contribute a little bit and make it easier for those of you who are learning Chinese or who are interested in getting started.
I have opened both of my courses with a special 50% discount to make them more accessible. You can read more about each course on their info page, but here is a brief introduction:
I also have a full catalogue of more than 400 free articles here on Hacking Chinese, with methods and tips to make significant progress with your studies. Keeping our brains active and open to the world is more important now than ever. I would appreciate it if you shared information about these courses and free content with friends and colleagues who might be interested!
Personally, I'm used to working from home and already teach my university courses online. This is a luxury, of course, and I realise that the situation for many of you is bad. For those of you fortunate enough to have extra time on your hands, I hope my courses and articles can help keep you occupied and productive, taking you closer to your goals and bringing more understanding into the world!
---
Stuck at home? Want to learn Chinese or improve your learning? The code "jia1you2" will give you 50% off all courses!
Learn more about courses for beginners and more advanced students here.
---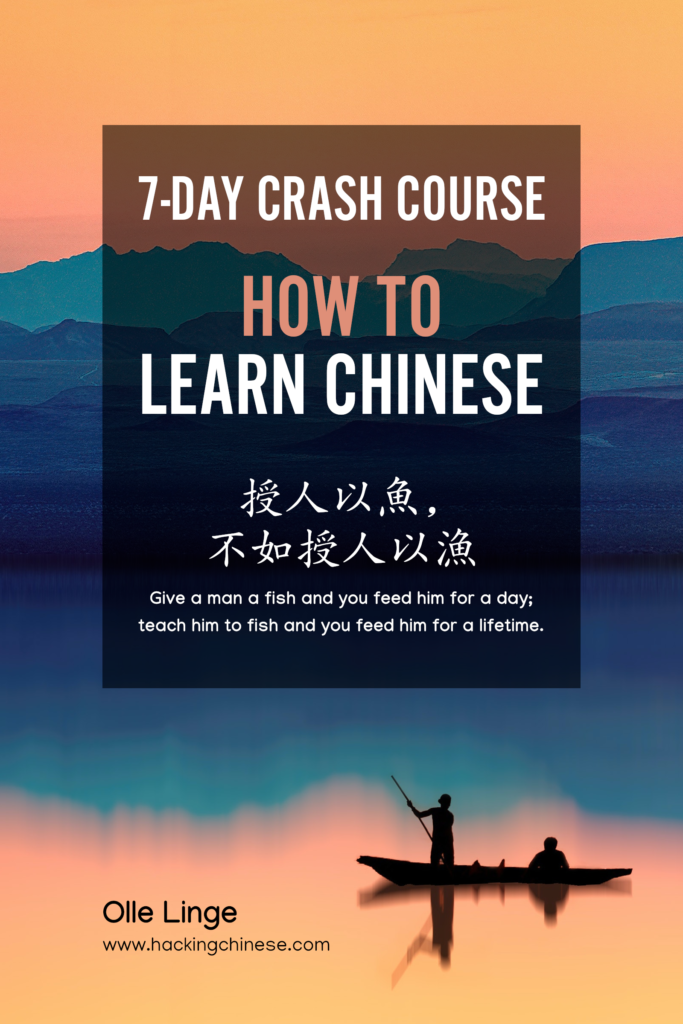 Tips and tricks for how to learn Chinese directly in your inbox
I've been learning and teaching Chinese for more than a decade. My goal is to help you find a way of learning that works for you. Sign up to my newsletter for a 7-day crash course in how to learn, as well as weekly ideas for how to improve your learning!