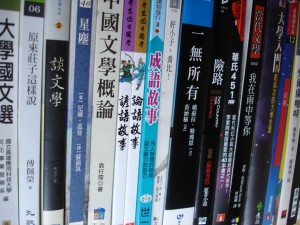 Last month, 139 learners spent a total of 924 hours improving their listening ability in the October extensive listening challenge. The reason I launched Hacking Chinese Challenges roughly a month ago was of course that challenges help me get more things done, and it's great to see that many of you seem to agree!
As I said in the launch post, I'm going to run one challenge every month, starting around the 10th and ending on the last day of the month. In November, the focus of the challenge was listening, so now it's time to turn to the other major passive skill: reading.
Just like last month, the idea is to set a reasonable goal and read as much Chinese as you can before the end of November. You can compete against yourself or against others, it's completely up to you!
Join the extensive reading challenge
Joining is easy:
View current and upcoming challenges on the front page
Set a reasonable goal (see below)

Report your progress on your computer or mobile device
Check the graph to see if you're on track to reaching your goal
Check the leader board to see how you compare to others
Share progress and resources in the comments

The challenge starts on Monday (November 10th) and lasts until the last day of the month (Sunday, November 30th). That means that you have three weeks to read as much Chinese as you can. Even though the challenge title is "extensive reading", you can read anything you want. I like quantity when it comes to improving reading ability, but don't let that stop you from focusing on quality if that's what you want.

Setting a reasonable goal
Reading requires time of a higher quality than listening so you shouldn't expect to be able to read as much as you listened last month if you participated in that challenge. I think ambitious learners with lots of time on their hands should go for at least an hour per day.
I'm going to be busy with real-life events this month and will opt for half an hour per day, or 10 hours for the entire challenge. That's still five times more than I've read recently, so I expect a boost to my Chinese reading time.
Set a goal you feel comfortable with. It should be within realistic reach, but not so easy you would have achieved it without really trying.
Choosing reading material
I'm going to publish an article with suggested reading resources early next week (just like I did for the listening challenge, see The 10 best free listening resource collections for learning Chinese), but I'll offer a few quick suggestions here to get you started (you can also head over to Hacking Chinese Resources and select reading resources for your particular level):
Beginner
Intermediate
Advanced
There are of course more resources out there, but if you have any particularly suitable for beginners, please let me know! If you want an invite to share on Hacking Chinese Resources, just leave a comment.
Learning how to read in Chinese
Becoming literate in Chinese is along and sometimes difficult journey, but there are many things that can make it easier and more enjoyable. I have written a lot about this already and here are some of the most important articles that might help you in this challenge (and in general, of course). If you want more, just check the reading category.
That's it for now, see you in the challenge!
---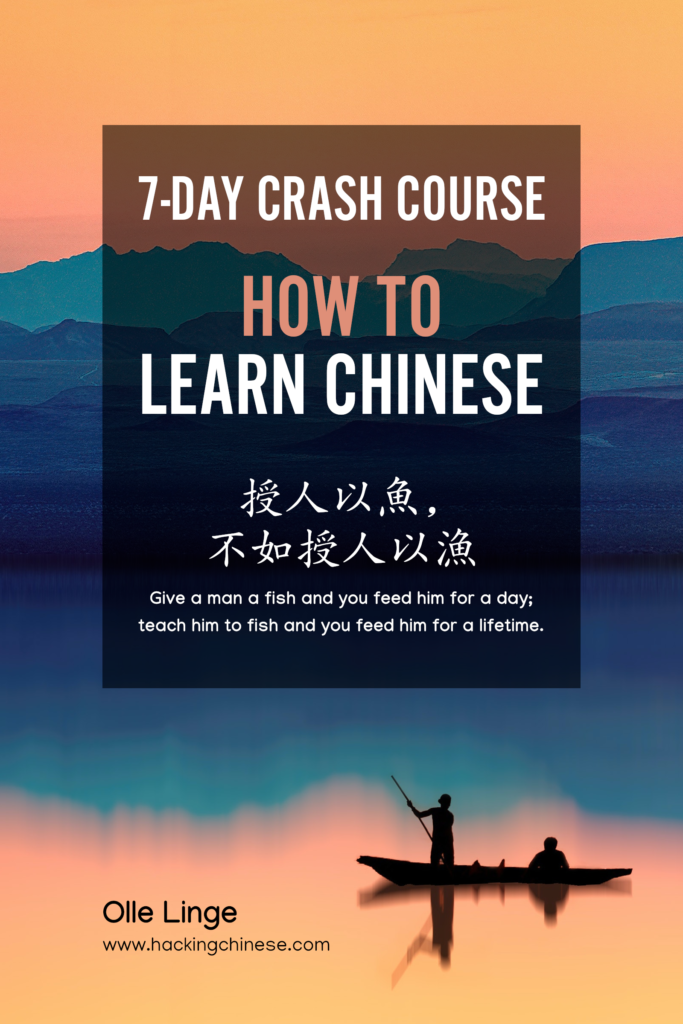 Tips and tricks for how to learn Chinese directly in your inbox
I've been learning and teaching Chinese for more than a decade. My goal is to help you find a way of learning that works for you. Sign up to my newsletter for a 7-day crash course in how to learn, as well as weekly ideas for how to improve your learning!