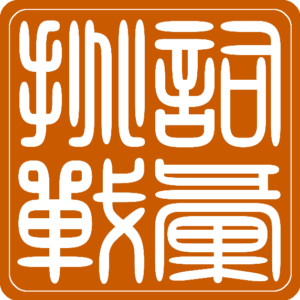 Hacking Chinese Challenges are about building language skills through daily practice and friendly competition. By focusing on one specific area of learning over a limited period of time, you will be able to learn more!
This month's challenge is about learning vocabulary, which includes Chinese characters, words and expressions. Without words, you can't do anything in a language. It doesn't matter how good your grammar or pronunciation is if you don't know the words.
Lack of vocabulary is also a big problem for many learners when it comes to reading and listening ability. Too many unknown words in authentic input makes it impossible to understand. When reading, nothing kills reading speed like a word you've never seen.
Win prizes from Skritter!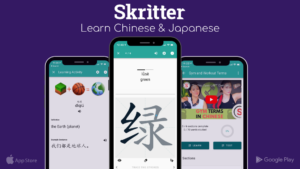 This month's challenge is sponsored by Skritter (read my in-depth review here), which means that some nice prizes are on the line:
Naturally, you don't have to use Skritter to participate or win prizes. Winners are selected randomly but weighted by activity in the challenge. The time spent studying counts, but other types of participation count too, such as talking about the challenge on social media (tag me), commenting on other people's activities and contributing to the challenge in general.
Chinese vocabulary challenge, December 10-30, 2023

Tune in to the Hacking Chinese Podcast to learn more about Hacking Chinese Challenges:

And this episode about vocabulary challenges in particular:

Available on Apple Podcasts, Google Podcasts, Overcast, Spotify YouTube and many other platforms!
Sign up (using your e-mail, Facebook or Twitter)
View current and upcoming challenges on the front page
Join the vocabulary challenge

Set a reasonable goal (see below)

Announce your goal in a comment to this article

Report your progress on your computer or mobile device
Check the graph to see if you're on track to reaching your goal
Check the leader board to see how you compare to others
Share progress, tips and resources with fellow students
Please note: The challenge starts on the 10th, so even if you can join before then, you won't be able to report progress until the challenge starts!
Understanding Chinese characters and words
If you want to understand how characters and words work in Chinese, which will make them significantly easier to learn, the most accessible way to do so is via the character course I've helped create in Skritter. The video course consists of 16 episodes of roughly 6 minutes each, teaching the fundamentals of Chinese characters, including 150 common characters and components. All this is available in-app at no extra cost! If you use the code to get free Skritter above, this of course includes the character course as well. Here's a trailer introducing the course:
If you've listened to the Hacking Chinese Podcast, you'll recognise my voice in the course (not the trailer; that's Gwilym James), because I designed most of the pedagogical content and recorded the audio. I hope you like it! I wrote more about my work with the character course here if you're curious.
If you're not interested in video content, I have also published a series of articles about the Chinese writing system that covers partly the same content, but from a different angle. These articles also have podcast episodes associated with them. I suggest you start with the first article: The building blocks of Chinese, part 1: Chinese characters and words in a nutshell
The building blocks of Chinese, part 1: Chinese characters and words in a nutshell
Learning vocabulary in Chinese

There's much to say about how to best learn vocabulary in Chinese, and there are dozens of articles about this on Hacking Chinese already. In this article, I will not repeat all that, but will instead point you in the right direction. If you want to check all articles categorised under "vocabulary, just click here. Below, I have selected a few articles I think are extra important for this challenge.
Setting a reasonable goal
I can't give one-size-fits-all advice about how to set goals but try to set a goal which is high without being unreachable. It should be more ambitious that what you're used to, at least for this area of learning Chinese.
If this is your first challenge or if you're not sure what you're capable of, go for 10 hours or so (that's about 30 minutes per day). If you know what you're doing or study full time, you can double or triple that. 21 hours is" only" about one hour per day, after all.
There are different schools of thought about whether announcing your goals publicly is a clever idea, but I tend to think that doing so is beneficial in most cases, hence my pledge in the next section. When you announce your goal and share your progress, don't forget to tag me if you do so on Twitter!

Preliminary challenge schedule for 2024
Here is a preliminary list of challenges for 2024, but I'm always open to ideas. Based on user participation, surveys, as well as my own opinion, reading and listening challenges, are particularly helpful for a large number of people, followed by those focusing on vocabulary. These will recur more often throughout the year, with other, more specific challenges in between.
Challenges last for roughly three weeks. They always start on the 10th of each month and last until the end of that month. Three weeks is enough to get a significant amount of studying, but not so long that people lose focus. This also leaves ten days of breathing space between challenges.
January: Listening
February: Writing
March: Reading
April: Speaking
May: Listening
June: Vocabulary

July: Reading
August: Translation
September: Listening
October: Pronunciation
November: Reading
December: Vocabulary
---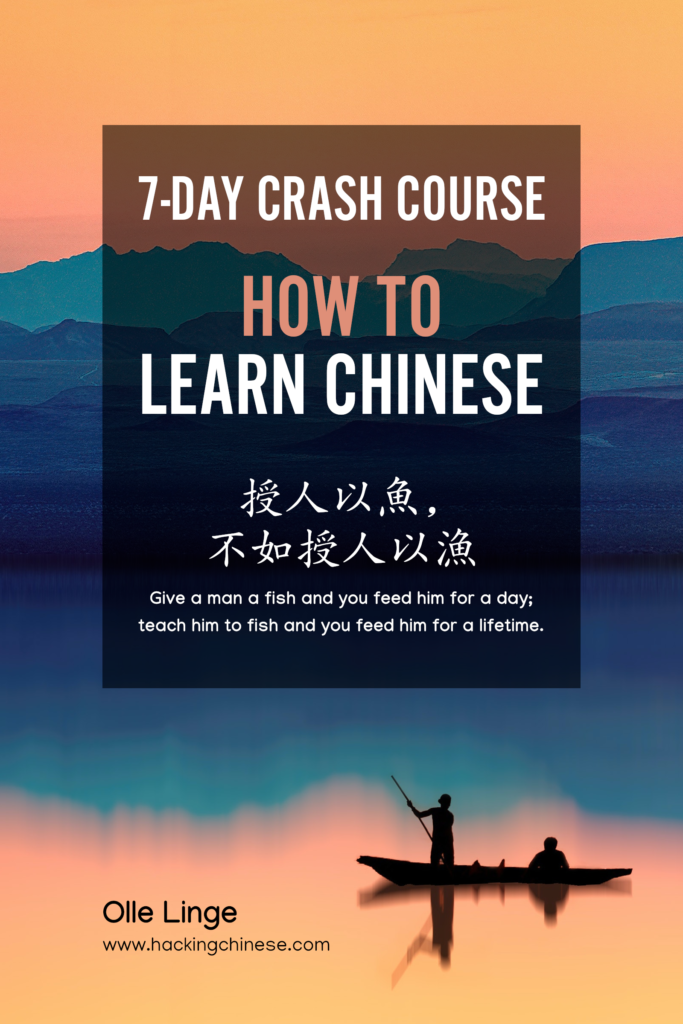 Tips and tricks for how to learn Chinese directly in your inbox
I've been learning and teaching Chinese for more than a decade. My goal is to help you find a way of learning that works for you. Sign up to my newsletter for a 7-day crash course in how to learn, as well as weekly ideas for how to improve your learning!