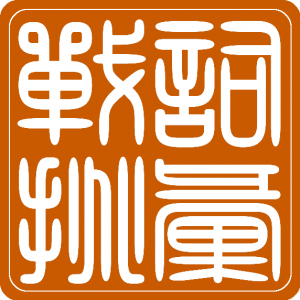 Hacking Chinese Challenges are about building language skills through daily practice and friendly competition. By focusing on one specific area of learning over a limited period of time, you will be able to learn more!
This month's focused challenge is about learning vocabulary, which includes Chinese characters, words and expressions. Without words, you can't do anything in a language. It doesn't matter how good your grammar or pronunciation is if you don't know the words.
Lack of vocabulary is also a big problem for many learners when it comes to reading and listening ability. Too many unknown words in authentic input makes it impossible to understand. When reading, nothing kills reading speed like a word you've never seen.
So, let's learn vocabulary together!
Chinese vocabulary challenge, August 16th to August 31st

Sign-up (using your e-mail, Facebook or Twitter)
View current and upcoming challenges on the front page
Set a reasonable goal (see below)

Announce your goal in a comment to this article

Report your progress on your computer or mobile device
Check the graph to see if you're on track to reaching your goal
Check the leader board to see how you compare to others
Share progress, tips and resources with fellow students
Please note:  The challenge starts on August 16th, so if you join before then, you won't be able to report progress the challenge starts
Learning vocabulary in Chinese

There's much to say about vocabulary in Chinese and there are dozens of articles about this on Hacking Chinese already. In this article, I will merely point you in the right direction. If I've missed something, please let me know!
Setting a reasonable goal
Knowing what works for each individual learner is impossible, but you should try to set a goal which is as high as possible without feeling unreachable. If this is your first challenge or if you're not sure what you're capable of, go for 5 hours or so. If you know what you're doing, you can easily aim for two or three times that much. That's "only" one hour per day, which is not even a lot if you're studying full time!

Preliminary challenge schedule for 2018
There will be one open and one focused challenge each month this year. The open challenge always starts the first each month, and the focused challenge starts on the 15th, running to the end of the month. Here's a list of preliminary target skills for the focused challenges:
February: Listening
March: Vocabulary
April: Reading
May: Writing
June: Pronunciation
July: Listening
August: Vocabulary

September: Reading

October: Speaking
November: Handwriting

December: Translation
---