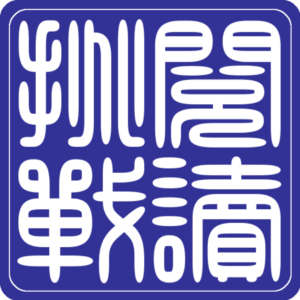 Reading is one of the most important skills when learning a language. It's an excellent way to expand vocabulary, learn grammar and improve your 语感/語感 (feel for the language).
Yet many students don't read enough, and when they do it, they do it in the wrong way.
The most common mistake is spending all reading time on intensive reading, meaning that you read relatively difficult texts and try to understand everything. Advancing in your main textbook is one example of this. The total amount of text you see in Chinese is extremely limited, and this is a problem.
What you ought to do in addition to that, and in much larger quantities, is to read texts that are at or below your current level. You need breadth. You need diversity. You need to read characters and words over and over in different, meaningful contexts. You need to solidify and become more familiar with what you have already studied. You need to read more to gain fluency. You need extensive reading!
Hacking Chinese extensive reading challenge, November 10th to November 30th
Hacking Chinese Challenges are about building language skills through daily practice and friendly competition. By focusing on one specific area of learning over a limited period of time, you will be able to learn more!
This how you sign up and join the challenge:
Sign up (using your e-mail, Facebook or Twitter)
View current and upcoming challenges on the front page
Set a reasonable goal (20-100 minutes per day depending on your situation)

Find suitable learning materials (see below)

Report your progress on your computer or mobile device
Check the graph to see if you're on track to reaching your goal
Check the leader board to see how you compare to others
Share progress, tips and resources with fellow students
Please note: The challenge starts on the 10th, so even if you can join now, you won't be able to report progress until then.
How should you read?
I've written about how to read before, so please check the following articles. I've put the most important posts first, so if you just have time to read one, check out the one about extensive reading!
Adventure text/audio game Escape is completely free to play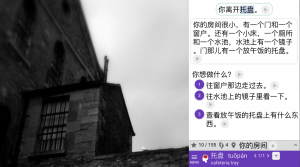 If you want to try a more active form of reading, check out the text games I've created with Kevin over at WordSwing. One of our games, Escape, is free to play for everybody.
If you're not familiar with it, it's a text and audio adventure game where you choose your actions and the story develops depending on what you choose. In order to make good decisions, you need to read carefully and understand what's going on in the story.
In the game, you find yourself locked in a room but you don't remember how you got there. You have a bad feeling and decide to escape before something even worse happens. In this game, you will need to use both your Chinese and your wits to escape!
Read more about adventure text games for Chinese learners over at WordSwing
What else should you read?
Start by looking here:
You should also check Hacking Chinese Resources, which contains 117 resources tagged with "reading". Many of them are resource collections where you can find hundreds or even thousands of texts. If you have other resources that aren't shared here already, please leave a comment or contact me in any other way.
Here are my favourites, sorted by level:
Beginner
Intermediate
Advanced
Prizes from Mandarin Companion
This month's challenge is sponsored by Mandarin Companion. They publish graded readers that I have been recommending for years now. For almost all learners, this is the only way to get extensive reading, since any other material is going to be too difficult or too short. If you haven't checked out my review of their books yet, you should:
To encourage students to read more, Mandarin Companion offers ten e-books to people who participate actively in the challenge, as well as three t-shirts with the text 跟我说中文 (an excellent way to increase the likelihood that Chinese people might speak to you in Chinese, especially if you're learning Chinese in your home country).
I will determine the winners by random selection among people who qualify as active in the challenge, according to criteria I won't share so as to avoid people doing exactly what is required.
Setting a reasonable goal
Set a goal which is as high as possible without feeling unreachable. How much time do you normally spend on reading? At least double that. If your answer was "none at all", then I think it's reasonable for part-time students to spend 30 minutes per day, which will mean roughly ten hours over the entire challenge provided that you have no major events coming up that will keep you busy. Full-time students can aim for twice that or even more, depending on your situation. You really can't read too much, at least not during a limited time like this.
Preliminary challenge schedule for 2020
Here is a preliminary list of challenges for 2020, but I'm always open for ideas. Based on user participation, surveys as well as my own opinion, reading and listening challenges are particularly helpful for a large number of people, followed by those focusing on vocabulary. These will recur more often throughout the year, with other, more specific challenges spread out in-between.
Challenges last for roughly three weeks. They always start on the 10th each month and last until the end of that month. Three weeks is enough to get a significant amount of studying done, but not so long that people lose focus. This also leaves ten days of breathing space between challenges.
January: Listening
February: Writing
March: Reading
April: Vocabulary
May: Listening
June: Pronunciation

July: Reading
August: Translation
September: Listening
October: Vocabulary
November: Reading
December: Speaking
---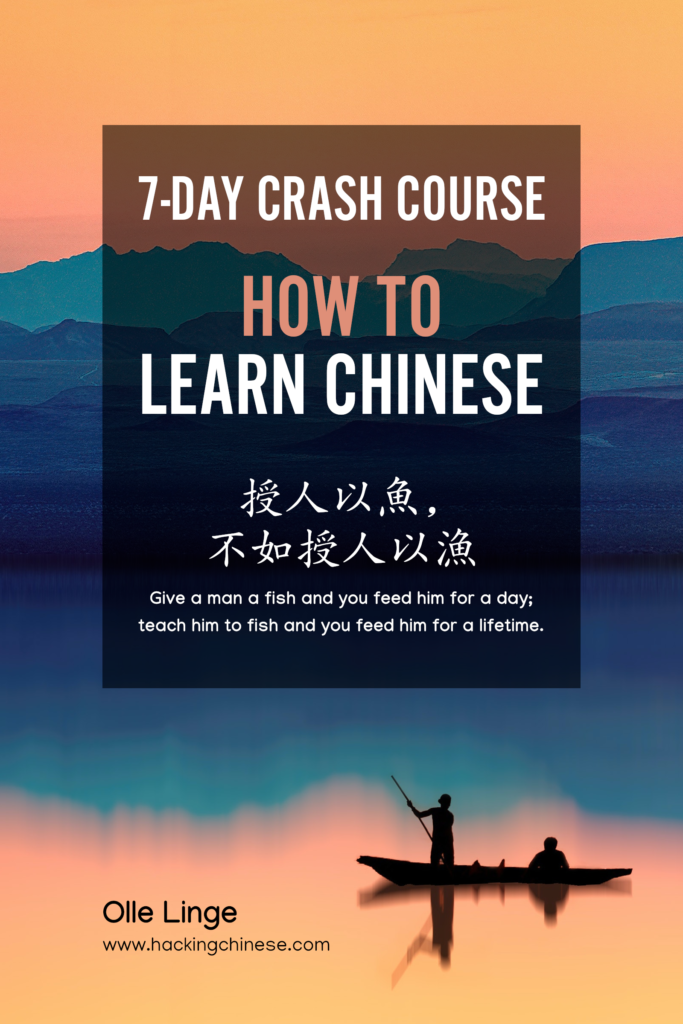 Tips and tricks for how to learn Chinese directly in your inbox
I've been learning and teaching Chinese for more than a decade. My goal is to help you find a way of learning that works for you. Sign up to my newsletter for a 7-day crash course in how to learn, as well as weekly ideas for how to improve your learning!