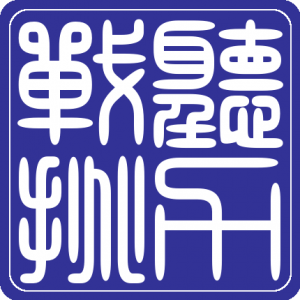 Hacking Chinese Challenges are about building language skills through daily practice and friendly competition. By focusing on one specific area of learning over a limited period of time, you will be able to learn more!
Starting in February, challenges will be slightly longer than before (one month instead of three weeks) and will run every second month. The goal is to give participants more room to breathe between challenges. First up this year is a listening challenge. I consider listening to be the most important skill of all, so you should definitely not miss this one!
Chinese listening challenge, February 1st to 28th

Join by following these steps:
Sign-up (using your e-mail, Facebook or Twitter)
View current and upcoming challenges on the front page
Set a reasonable goal (see below)

Report your progress on your computer or mobile device
Check the graph to see if you're on track to reaching your goal
Check the leader board to see how you compare to others
Share progress, tips and resources with fellow students
Please note:  The challenge starts on February 1st, so if you join before then, you won't be able to report progress the challenge starts.

What should you listen to?
Start by looking here:
The 10 best free listening resource collections for learning Chinese – I wrote this article in connection with the previous challenge. It's a collection of podcasts, radio shows and much more. Note that I have excluded any paid resources in this post.
Hacking Chinese Resources – The resource section of Hacking Chinese currently contains 86 resources tagged with "listening". Many of them are resource collections, where you can find hundreds or even thousands of clips. First select your proficiency level and then listening.
If you have other resources that aren't shared here already, please leave a comment or contact me in any other way. If you want an invite for Hacking Chinese Resources so you can post your resources directly, just let me know. Just to be on the safe side, here are the basic recommendations I offered last time, sorted by proficiency level:
Beginner
ChinesePod (just focus on the audio)
Your textbook audio
Intermediate
Advanced
Setting a reasonable goal
Knowing what works for each individual learner is impossible, but you should try to set a goal which is as high as possible without feeling unreachable. If this is your first challenge or if you're not sure what you're capable of, go for 10 hours or so.
If you know what you're doing, you can easily aim for two or three times that much. The winner in one previous challenge listened for 66 hours! Personally, I'm going to aim for an hour a day, with some slack, so 25 hours. I will mostly listen to 锵锵三人行 and perhaps revisit some lecture series.

Preliminary challenge schedule for 2017
As mentioned before, I will change things a bit for the challenges in 2017. The biggest change is that there will be half as many challenges, running for one entire month each. The following is a preliminary schedule, based on the things I think most learners should spend more time doing:
February – Listening (the current challenge)
April – Reading
June – Writing
August – Listening
October – Reading
December – Speaking
---