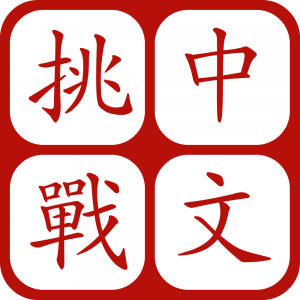 Motivation is one of the key factors when learning a language. Being motivated might not mean that you learn more efficiently (more Chinese per hour studied), but it definitely means that you spend more time, hence also learning more Chinese.
The purpose of Hacking Chinese Challenges is to provide a framework where you can set your own goals and challenge yourself (and others, if you want). Cycling through different challenges adds variation and increases output, enabling you to learn more!
Building language skills through daily practice and friendly competition
Based on a participant survey I did in December, I have decided to make several changes to how the challenges will work in 2018. In general, it's still the same framework, so no need to worry if you liked it the way it was. I'm convinced that the following three changes will provide a better motivational framework for most of you, though:
Challenges will last two weeks instead of one month. The survey results were very clear on this point. Shorter challenges make it easier to maintain focus throughout the challenge, more like sprinting than long-distance running. Since learning Chinese entails plenty of long-distance running as it is, I think it makes perfect sense to make them shorter. Let's start with two weeks and see how it goes!
Challenges will alternate between focused and open. Focused challenges work pretty much like all challenges have done up until now, meaning that I decide a target skill such as vocabulary or listening, and we all focus on that for the duration of the challenge. Open challenges have no specific focus, so you choose the topic yourself. You will be encouraged to announce your challenge and share progress, but it's entirely up to you what you do.
There will always be a challenge active. To offer you even more flexibility, I will run two challenges per month (two weeks each, remember). The first will be open, the second focused. To avoid challenge-fatigue (you can't sprint all the time), I encourage you to skip open challenges whenever they don't fit your schedule and focused challenges whenever they don't interest you. You're not meant to participate in all of them!
These challenges will be announced here on the website, through my social media channels (mainly Facebook and Twitter) as well as my newsletter.
The plan is to run challenges this way for a year and then evaluate again. This is an ongoing project and the goal is to provide as much value as possible for students. If you have further suggestions, please leave a comment!
Announcing the first open challenge, February 1st to February 14th
Joining the challenge works the way it normally does. The only difference is that I won't decide what you should focus on. However, you should make it clear to yourself what your goal is. In general, you want a goal which is ambitious enough that you have to work for it, but not so lofty that you have no realistic chance of making it. Here's how it works:
Sign up (using your e-mail, Facebook or Twitter)
View current and upcoming challenges on the front page
Decide what you want to focus on
Set a reasonable goal

Report your progress on your computer or mobile device
Check the graph to see if you're on track to reaching your goal
Check the leader board to see how you compare to others
Share progress, tips and resources with fellow students
Please note: The challenge starts on February 1st, so even if you can join now, you won't be able to report progress until then.
Announcing the first focused challenge: Listening, February 15th to February 28th
I have also made the first focused challenge of the year available, which will be listening ability. The procedure is the same as above. I will post an article about the challenge at least a few days before it starts, but you can still sign up now. Please note that even if you can sign up now, you won't be able to report progress until the challenge starts.
This is a preliminary schedule for focused challenges in 2018:
February: Listening
March: Vocabulary
April: Reading
May: Writing
June: Pronunciation

July: Listening

August: Vocabulary

September: Reading

October: Speaking
November: Handwriting

December: Translation
---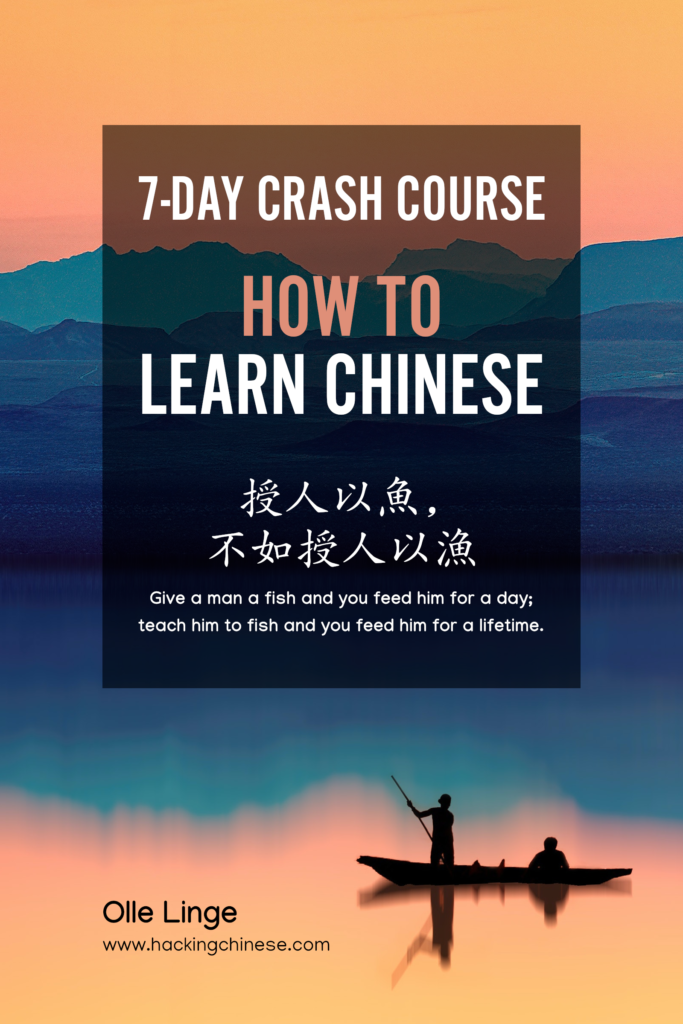 Tips and tricks for how to learn Chinese directly in your inbox
I've been learning and teaching Chinese for more than a decade. My goal is to help you find a way of learning that works for you. Sign up to my newsletter for a 7-day crash course in how to learn, as well as weekly ideas for how to improve your learning!