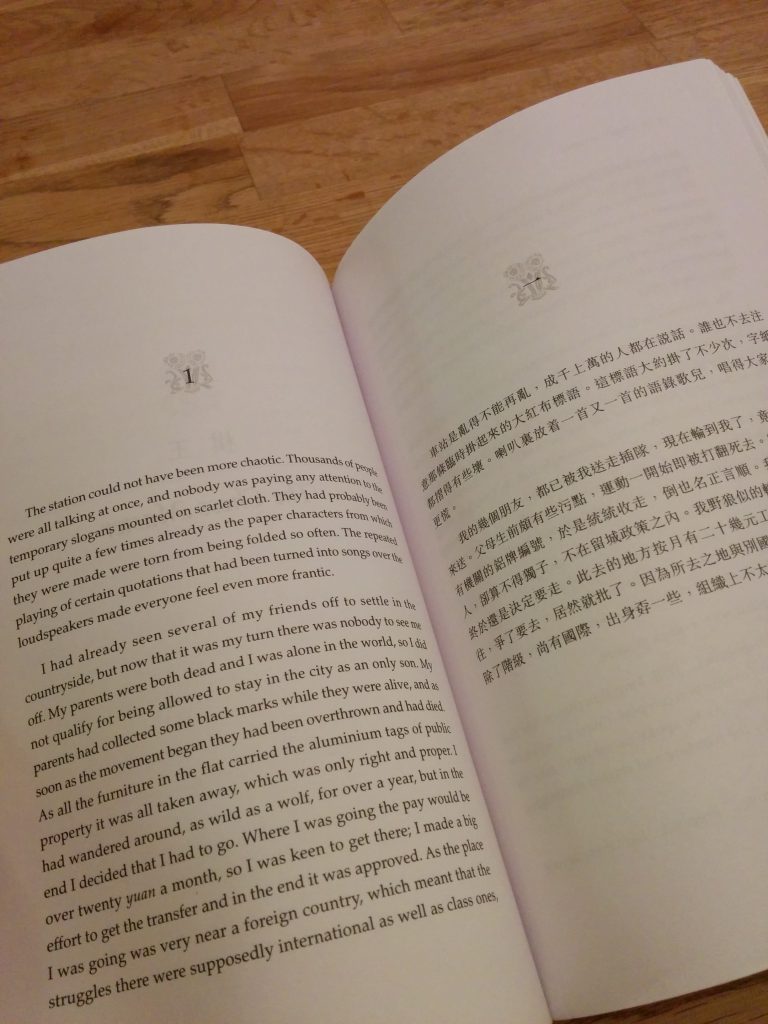 Hacking Chinese Challenges was launched almost two years ago (you can check the post about it here). The main goal with the challenge site is to help you stay focused by providing monthly challenges focusing on different aspects of learning Chinese.
Since then, more than 1200 people have signed up and together, we have improved our listening, speaking, reading, writing and so on.
Today, I want to announce this month's challenge, which will focus on translation (from your native language to Chinese), as well as announce an important upgrade to the challenge site, including a major redesign and some new features.
If you're already familiar with Hacking Chinese Challenges, you can skip this first bit about how the challenges work and check out the new features directly.
Building language skills through daily practice and friendly competition
I like language challenges because they give me a clear focus and make me more accountable. When there's a reading challenge on, I read more than I normally do; when there's a writing challenge, I write more. And so on. I also study more in general than I would without the challenges.
Enrolling is easy (and free):
Sign-up (using your e-mail, Facebook or Twitter)
View current and upcoming challenges on the front page
Find suitable source material and start translating

Report your progress on your computer or mobile device
Once you're enrolled, you can also:
Check the graph to see if you're on track to reaching your goal
Check what other people are doing for inspiration
Check the leader board to see how you compare to others
Share progress, tips and resources with fellow students
Please note:  The challenge starts on September 10th (Saturday), so even if you join now, you won't be able to report progress until then. I post this article today so you have a few days to prepare!
Chinese translation challenge: September 10th to 30th, 2016
This month's challenge is about translation. To be more specific, it's about translating from your native language to the target language (Chinese, most likely, although you are welcome to use the challenges for other languages too). I have already written an article about why this is a good idea and you can read it here:
Improving your Chinese by translating from another language
Or if you just want the gist, here it is:
If you're a beginner, you probably translate too much as it is, so this might not be for you (yet)
Translation is an excellent way of leaving your comfort zone and expanding your horizons
As an advanced learner, translation can be a form of constricted writing where simply conveying meaning is not enough
Some tips and tricks for how to avoid sounding like a translation program (read the article)
Translation in groups and comparing translations is a great way of learning, especially with a competent teacher
Translation is a relatively cheap way of getting high-quality practice on your own (although you do need feedback)
Setting a reasonable goal
So, how many hours should you aim for? I usually calculate this by removing two days every week where I'm simply not doing any studying at all (perhaps because I'm busy with work, family or other social activities). I then set an average which is slightly above what I think I would have spent practising anyway.
So, the challenge lasts three weeks, or 21 days in this case. Removing two days per week leaves us with 15 days. I'm rather busy at this time of the year, so I will aim for 20 minutes per day, so 5 hours in total. If you study full time, you can easily double this, especially if you're not new to doing challenges like this!
Upgrades and new features on Hacking Chinese Challenges
As regular participants will notice, the challenge site has undergone some major changes. This is actually true for the resource site as well, but I will write about that later. Apart from the design changes, there are a couple of other new things worth mentioning:
You can now see other people's comments, so if you write what you read, translate, watch or whatever, other people can follow your example!
You can view recent activity for a challenge to get a sense of what other people are doing and how the challenge is going for them.
You can comment on other participants' activities.
The user databases have been merged, which means that you will now be able to vote (among other things) for links on the resource site with your challenge account.
Lots of small changes and tweaks that you might or might not notice whet you participate in your first challenge with the new design.
The goal is to make the challenge site more interactive and more like a community. Being able to see other people's comments and respond to their activities is one step in that direction; expect more in the future. If you find anything that doesn't seem to be working as expected, please let me know!
Update: Bidirectional translation
After a recommendation from Alexander Giddings on Facebook, I would like to try a small community experiment related to bidirectional translation. You can do this within the scope of the current challenge and it works like this:
Select source material in the target language (not too hard)
Translate to your native language (pay attention to differences)
Translate back to target language (and compare with the original)
The main benefit of this method as I see it is that you first focus heavily on understanding something, then moving to producing the same contetnt in a controlled manner. This avoids the common classroom situation where you're required to produce something you've actually never heard before. You can also do this largely on your own, even though you will again need a native speaker to check if your version is also okay in case it differs from the original.
However, I have only done this a few times myself, so I would like to run a small community experiment. To participate, just say so in a comment. When the challenge is over, I would like to know a little bit about your study background, what kinds of texts you chose and how it went. Of course, I would also like to know what you thought about the method itself!
Here's more reading about bidirectional translation:

Preliminary challenge schedule for 2016
To make sure that the challenges cover all major areas, I have created a rough schedule of what challenges will be on for the rest of the year. I might change this somewhat and insert more specific or unusual challenges here and there (if you have any ideas, please let me know).
July: Summer break

August: Summer break

September: Translation (to Chinese)

October: Mimicking
November: Translation (from Chinese)
December: Vocabulary
---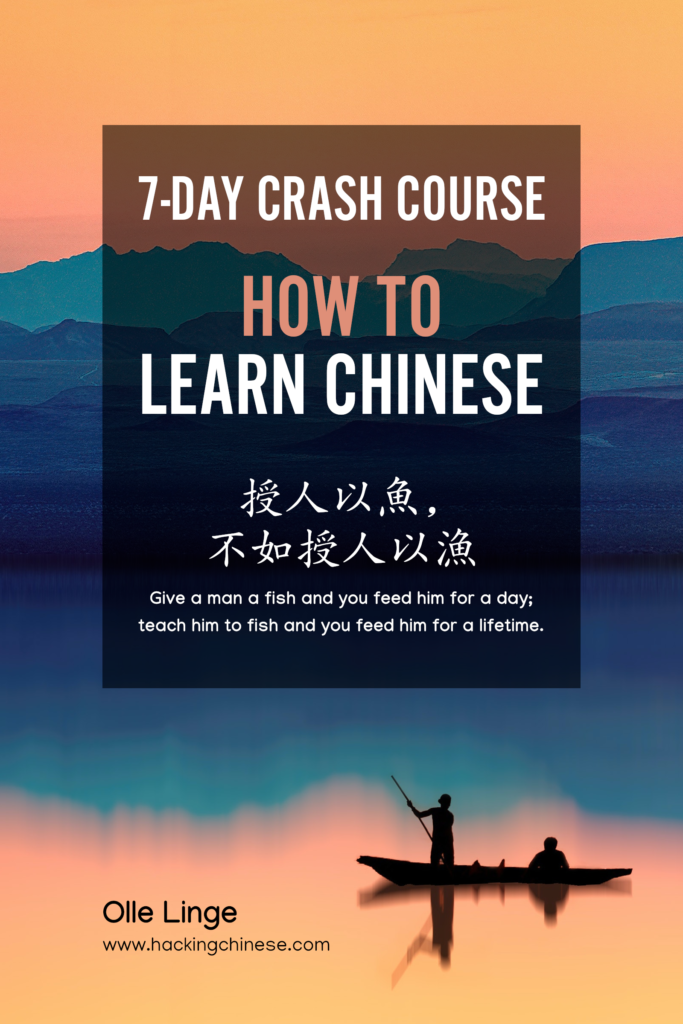 Tips and tricks for how to learn Chinese directly in your inbox
I've been learning and teaching Chinese for more than a decade. My goal is to help you find a way of learning that works for you. Sign up to my newsletter for a 7-day crash course in how to learn, as well as weekly ideas for how to improve your learning!