I divide my time between different projects, such as the next version of the pronunciation check, my upcoming book and writing articles about learning Chinese for other companies.
If you like Hacking Chinese and want me to be able to keep develop going, the best thing you can do is share posts and projects with your friends. Donations are of course also welcome! If people donate more, I will spend more time here and not somewhere else.
Please support Hacking Chinese!
If you want to read more about my different roles on Skritter and About.com, please read last month's round-up. If you want to view all articles published elsewhere, check my bibliography page.
Here's what I wrote up to the beginning of September:
Various articles about Mandarin on About.com
August, 2014 – About.com
These articles were all published on About.com through my role as Mandarin expert writer there:
Using mnemonics to learn Chinese and Japanese, part 1
Using mnemonics to learn Chinese and Japanese, part 2
August, 2014 – Skritter
These articles are a basic introduction of why and how to use mnemonics to learn Chinese and Japanese. They are meant for students have little or now prior knowledge of memory techniques and want to know what all the fuzz is about and how to get in on it.
Learning with Native Mandarin Chinese Audio: A No-Nonsense Guide
August, 2014 – FluentU
It's necessary to spend a bit of time listening to learner-oriented audio, but at some point you need to turn to real, native audio. In this article, I discuss this step in general as well as some steps you can take to make it easier and/or more enjoyable.
9 Bold Strategies to Improve Your Conversational Chinese
August, 2014 – FluentU
In this article, I go through nine strategies (which may or may not be bold) for how to improve your conversational Chinese, mostly while you're in the conversation. In other words, these are things you should pay attention to while you practice speaking Chinese.
A Complete Guide to Learning Chinese with the News
August, 2014 – FluentU
In this article, I talk about learning Chinese through the news and I discuss various strategies to use when trying to understand news both in spoken and written form. I also bring up benefits of using news articles and broadcasts as learning material for advanced learners.
—
That's it for now! I'm still a bit behind schedule, so I will publish one more article like this at the end of the month and then there will be one each month, provided I keep writing articles I want to share, but that looks very likely. Stay tuned!
---
Stuck at home? Want to learn Chinese or improve your learning? The code "jia1you2" will give you 50% off all courses!
Learn more about courses for beginners and more advanced students here.
---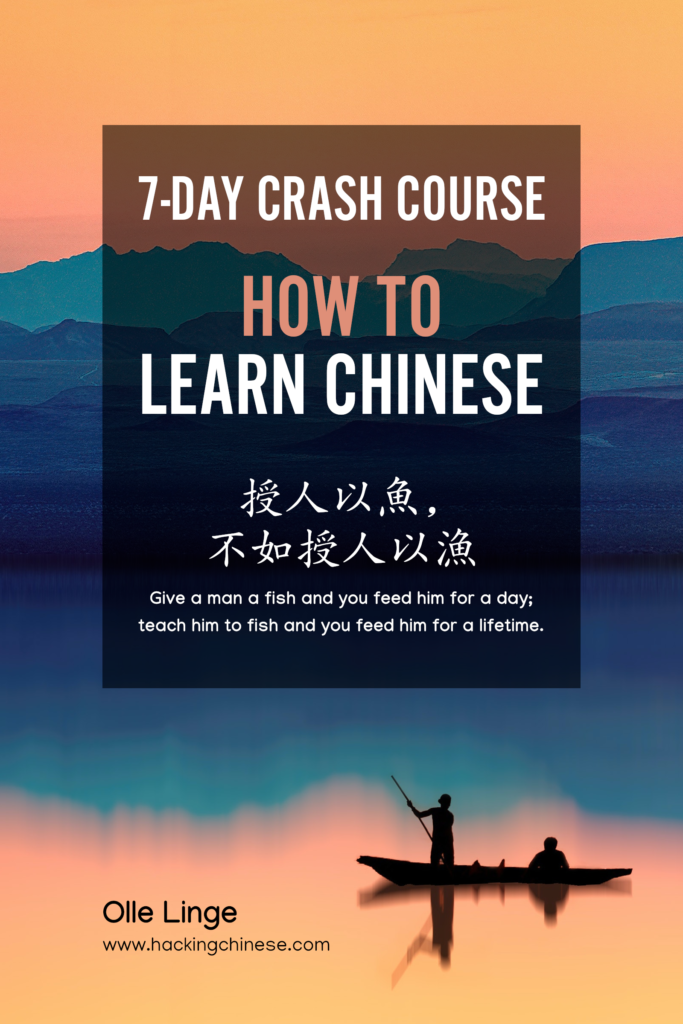 Tips and tricks for how to learn Chinese directly in your inbox
I've been learning and teaching Chinese for more than a decade. My goal is to help you find a way of learning that works for you. Sign up to my newsletter for a 7-day crash course in how to learn, as well as weekly ideas for how to improve your learning!