Update: This article is mostly obsolete. There are now web tools that add tone marks above characters without the hassle that was necessary when this article was written. Check one such tool over at Purple Chinese. Just select "tone marks only" before you convert.
When faced with a text presented in both Chinese characters and Pinyin, the eyes of most (Western) learners automatically focus on the familiar letters rather than the weird characters. This is true even for advanced learners such as myself. I suppose it's because of the fact that I spent my first 25 years in life without seeing more than a handful of Chinese characters; it's only natural that the Latin alphabet is more comfortable.
This is of course why textbook authors tend to remove Pinyin fairly quickly. They do so in different ways (gradually, suddenly, for a selection of characters, etc.), but they all do it. However, some textbooks (Practical Audio-Visual Chinese and New Practical Chinese Reader for instance) provide a cool combination, namely Chinese characters with added tone marks, but without any Pinyin.
The result looks like this: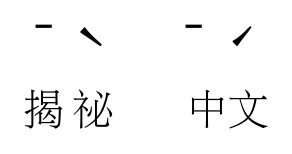 Why this is useful to practise tones
It's easy to understand why we want to get away from Pinyin and start reading characters as much as possible, but why is it useful to keep the tone marks? Isn't that just a crutch that will actually stop us from learning "for real?" What about reasonably advanced students, do we really need tone marks?
If reading is your main goal, you'd probably right in thinking that you don't need tone marks, but if the goal is to practise pronunciation, adding the tone marks makes a lot more sense. The reason is that reading aloud in Chinese is much harder than most people think (this will be the topic of an upcoming article). Therefore, if we want to practise one specific part of reading aloud (e.g. pronunciation), we need to decrease the work load a bit. If we introduce Pinyin, most students stop reading the characters altogether, but if we only have characters, it typically becomes too hard. Having the characters plus tone marks is the golden middle way.
In essence, producing correct tones when reading requires two things:
Recalling the correct tones
Pronouncing the correct tones
These are two completely different skills. Knowing which tone a character is supposed to be doesn't mean that you can pronounce it, and being able to pronounce tone combinations doesn't entail that you know how specific characters are read.
Adding tone marks above characters sidesteps the first skill and allows us to focus on the second, while still reading characters rather than Pinyin.

One way of getting the tone marks is to do it manually. This is time-consuming and if you're not already an expert on text layout, it's actually quite hard to do on a computer (on paper, you can obviously just write the tone marks, but that still takes quite a lot of time).
For the above-mentioned reasons, I wanted to find a way of doing this automatically. After having searched for various solutions and not finding anything useful, I finally posted a question on the Chinese Stack Exchange. After a while, Jens Jensen provided a solution that works very well and that works like this:
Create a bookmark in your browser with the following URL/address (you can call it whatever you want):


javascript:(function(){var i,t,ts,e,at;at=parseInt(prompt("Which row is the pinyin in?",1))-1;ts=document.querySelectorAll( 'table.textblock' );for(i=0;t=ts[i];i++){e=t.querySelectorAll('acronym')[at];e.innerHTML=e.innerHTML.replace(/w*[āɑ̄ēīōūǖĀĒĪŌŪǕ]w*/g,' ˉ ').replace(/w*[áɑ́éíóúǘÁÉÍÓÚǗ]w*/g,' ˊ ').replace(/w*[ǎɑ̌ěǐǒǔǚǍĚǏǑǓǙ]w*/g,' ˇ ').replace(/w*[àɑ̀èìòùǜÀÈÌÒÙǛ]w*/g,' ˋ ').replace(/[^ˉˊˇˋ ]+/g,' · ').replace(/ /g,' ');}})();


Paste your text into Jiang Long's Pinyin Annotator (a great tool for other purposes as well, but we're going to use it to generate Pinyin here).
Choose what you'd like the annotator to output. To generate something like the example above, just use characters and Pinyin. Click annotate.
Open the bookmark you created above and enter the correct row for Pinyin (1 if you're using Pinyin/characters only) and your Pinyin output should be replaced by tone marks only.
The format is somewhat awkward to copy to other documents, but I've found that if you save the page as a PDF file, you can then copy from that PDF file without problems.
Note: I've tried this in Firefox on Ubuntu and Windows 7 and both work well. I don't know about other browsers, but it should work anywhere.
You should be able to turn this…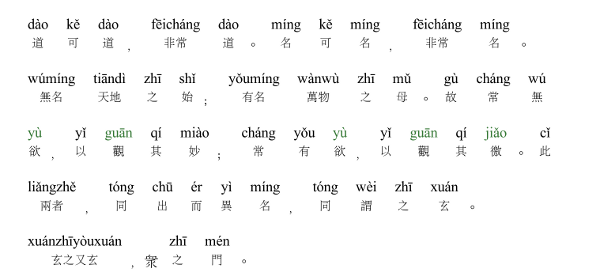 Into this…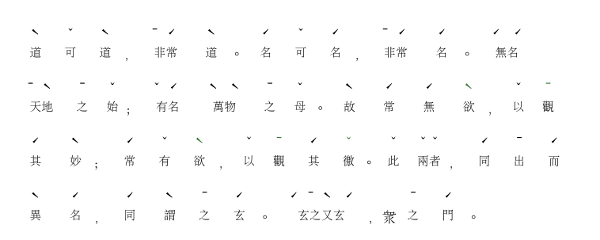 Note that the annotator uses a dictionary, so tones will be based on entries in that dictionary. If a word doesn't exist in the dictionary, the annotator reverts to character defaults, which might be wrong for the particular meaning you have in your text (the annotator colours characters with multiple pronunciations green). A huge majority of cases should be correct, though, at least if you're using Mainland Chinese standards.
If you need to manipulate the tone marks manually, I suggest copying the text to another document and simply copy/paste whatever you need. However, I regard this as a learning tool, not a publishing tool. If you want to control everything in detail, you'll need to look up Ruby annotation and see how that works in your layout environment.
Conclusion
I think it's necessary to find different ways of decreasing the difficulty of reading aloud in Chinese. Using tone marks without Pinyin is one case of the importance of not trying to learn everything at once and instead keeping your focus on just a few things. Regardless of how you do it, eliminating some problems to be able to focus completely on others is a useful strategy for learning complex things such as pronunciation.
Update: Neutral tones are now replaced by dots rather than keeping the letters.
---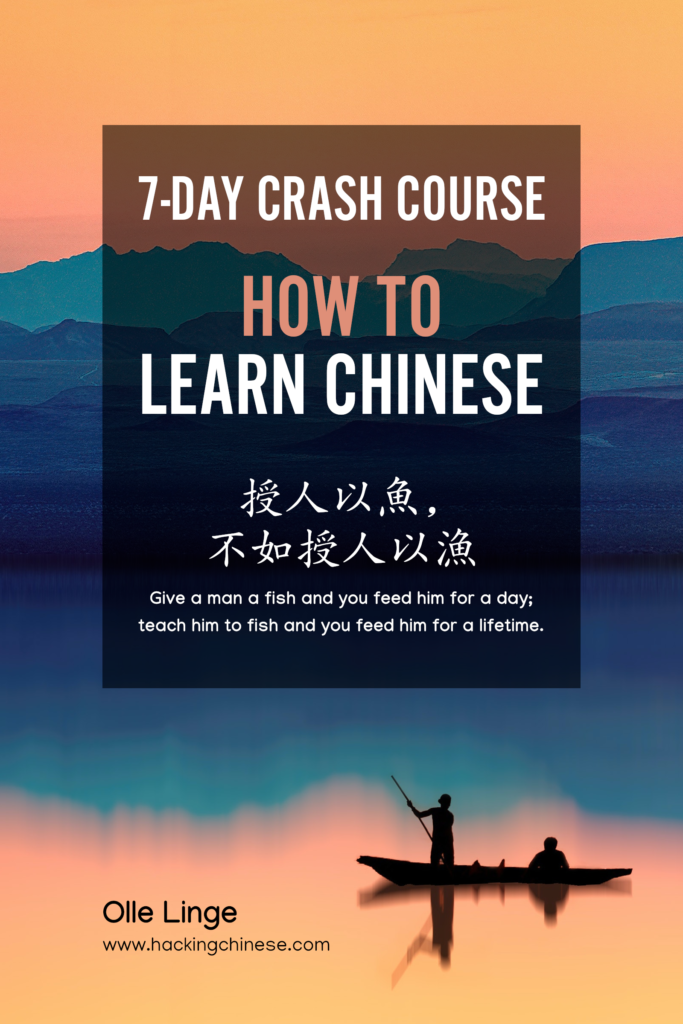 Tips and tricks for how to learn Chinese directly in your inbox
I've been learning and teaching Chinese for more than a decade. My goal is to help you find a way of learning that works for you. Sign up to my newsletter for a 7-day crash course in how to learn, as well as weekly ideas for how to improve your learning!