This is the second part in my miniseries about listening to music in Chinese. So far, the following articles have been published. It is likely that there will be more articles in the future when I have discovered more great music I want to share.
The following is the same introduction as that found in the previous article, included here for clarity.
Click here to skip directly to the music.
Not everybody will like everything, but you will like something
The purpose of this article is to get you started on using Chinese music to learn Chinese Therefore, I've picked a wide variety of music and included links to YouTube versions of these songs. There might be better versions out there with more suitable subtitles and so on, but the goal here is to introduce you to good music, not teach you the lyrics.
I have used four criteria when selecting the songs:
I think they are good in some way (which is not related to lyrics)
They are unique in some way (voice, instruments, style)
They represent a genre which isn't mainstream
They have interesting lyrics
Note that I don't claim that all songs and artists are famous (although most are) in China. Neither do I claim that they are all good for language learning purposes (I might not even like listening to them, but you might!). The goal is to find music you like, which is, in my opinion, more important than finding the perfect song for language learning. If you like all kinds of music, then pick a song I've written "clear Mandarin" or similar next to.
If you want to recommend other artists or songs to me or other readers, please leave a comment!
12 songs to learn Chinese and expand your horizons
The Last Successor – 释放
The description gives this as progressive rock (which I'm not really sure I agree with) and power metal (which seems much more accurate). I had to search a while before I found any nice metal in Chinese, most likely because I don't really enjoy the genre in English either.
伍佰 & China Blue – 單程車票
A bit silly, perhaps, but still full of optimistic energy. The text isn't very hard, but it relatively long. Also a song which is easy to sing along with.
柯受良 – 大哥
This song was very popular roughly ten years ago. Pronunciation is distinctly Taiwanese, but still clear. I remember that I found the text quite difficult, but that was a long time ago.
那英 – 我的幸福刚刚好
This is a song I shouldn't like, because neither do I like other songs like this nor do I like any other songs I've heard by 那英, this is the only one. I think it's mainly because of her voice, so sexy!
范逸臣 – 國境之南
This song is from the Taiwanese film 海角七號 (Cape no. 7) and I find it beautiful because of it's simplicity. The artist has made several other nice songs, but also lots of fairly nondescript pop.
鄧麗君 海韻
Teresa Teng (her English name) has been and still is very popular all over Asia. The songs are seldom exciting, but her voice is pleasant to the ear and her pronunciation is very clear. This is one of my favourites:
陳奕迅 – 十年
Quite mainstream, but still good. Pronunciation is clear and I like the lyrics very much, which makes this song nice to sing along with. This is my favourite KTV song.
Nuclear Fusion G – Space Exploration
This is some kind of industrial metal, fairly close to things I like a lot in English (KMFDM for instance). It's not that good, but again, China is more diverse than you think. You probably need the lyrics to hear what this song is about, though.
刀郎 – 冲动的惩罚
I tend to dislike slow-paced Chinese music, but this song has something special. I like his voice and the lyrics is also quite clear. Not a song that I can't stop listening to, but still worthwhile.
侃侃 – 滴答
This song is simple in every possible way, but therein also lies its beauty. Thanks to Hugh Grigg for this one, see his translation of the lyrics here.
王菲 – 但願人長久
More Faye Wong, this time a song I had to include because I think it's the one song where she really manages to use her voice to perfection. Don't worry if you don't understand the text, it's a poem in classical Chinese.
凤凰传奇- 月亮之上
Again, this could have been extremely boring, but because of the singers voice, it stands out. Rhythmical and suitable for singing along with. Unsure how to categorise this, but perhaps R'n'B with a local touch?

That's it for now, I'll be back later with more! Don't forget to leave suggestions in the comments!
---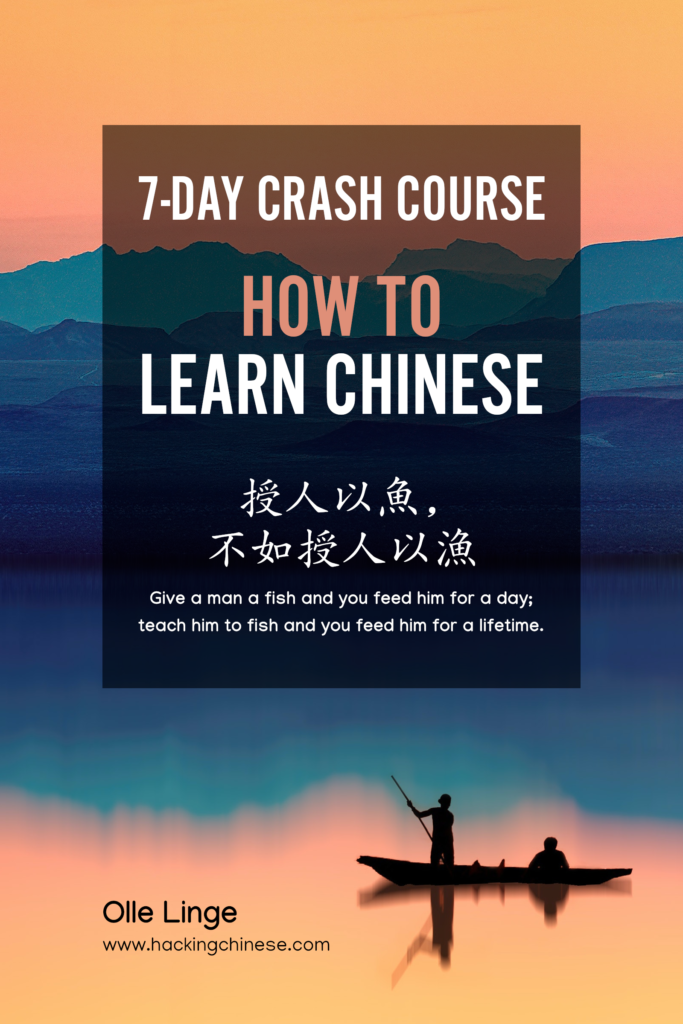 Tips and tricks for how to learn Chinese directly in your inbox
I've been learning and teaching Chinese for more than a decade. My goal is to help you find a way of learning that works for you. Sign up to my newsletter for a 7-day crash course in how to learn, as well as weekly ideas for how to improve your learning!