Currently viewing the tag: "Sports"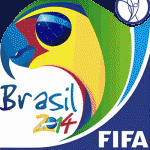 If you're going to watch the world cup, do it in Chinese! Watching sports is an awesome way of learning a language, almost regardless of which level you're at. As a beginner, you can follow what's going on even if you don't understand much. At higher levels, you can pick up a lot of vocabulary and phrases while enjoying the game!
Continue Reading

→
Practising sports is a very good way of learning Chinese. It's not only a way of learning the language itself, it's also an excellent way of meeting new friends. I've practised a number of sports during my time in Taiwan and in this post, I share some of the experiences with you.
Continue Reading

→