Currently viewing the tag: "Problem analysis"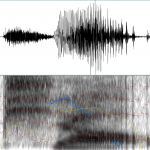 Evaluating pronunciation needn't be hard, but many methods commonly used by teachers are deeply flawed, resulting in inaccurate error analysis. If we want to improve, we need to be clear about what we need to improve first. This article looks at some problems with commonly used methods to evaluate pronunciation and suggests some alternatives.
Continue Reading

→
Reading aloud in Chinese is hard, but it's not impossible. It requires a lot of different skills, but it also seems like reading aloud is a skill in itself that needs to be practised specifically if we want to improve our reading ability. In this article, I discuss an experiment I did to see if I could increase my own ability to read aloud in Chinese.
Continue Reading

→